Recently, we have exported the 4M food trailer to Canada. Our customer Mrs.Precious is very satisfied with the trailer, and she gave us the full video from receiving the package to unpacking.
Our customer is a housewife who is usually very keen to make some delicious snacks for children at home. During an event, she saw a lot of food trailer operators nearby selling all kinds of snacks, which gave her the idea of starting a mobile food business.
Mrs.Precious's family is very supportive of her. Her two children say that the food made by their mother is the best food in the world, which further strengthens his idea of starting this business.
At the same time, Mrs.Precious was very cautious about this matter. After continuous search and screening, she finally contacted another of our customers from Canada. Mrs.Precious personally went to the customer's business location and checked the condition of the trailer. She was very satisfied with our products, and finally, she contacted us and started to customize her own food trailer.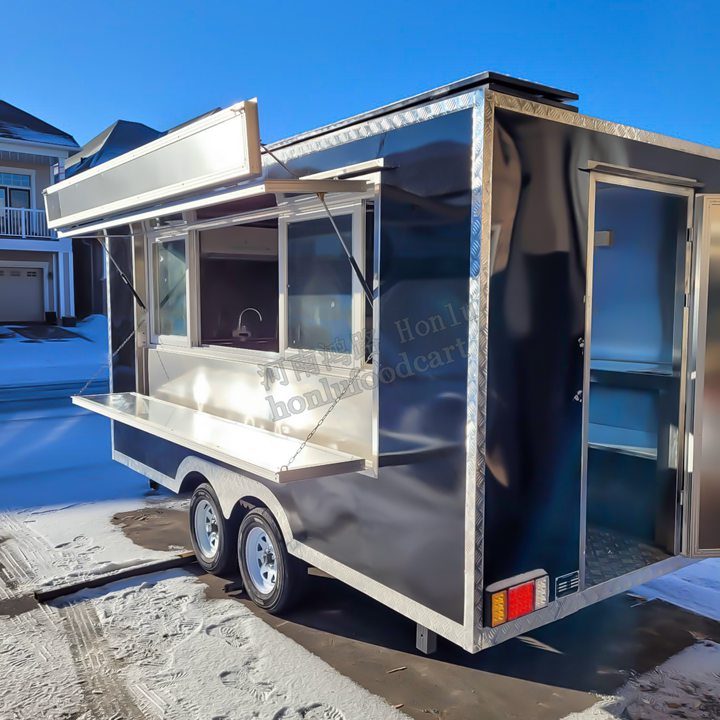 Do you want to contact her?
Our customers are happy to help you~