BBQ Food Trailer With Porch
BBQ Food Trailer Video Display
In this video list, we will show you the appearance, interior, materials, accessories and other details of the food trailer with porch in all aspects. Provide you with a full display.
You can know more trailer information on our YouTube channel. Including the coffee trailer, stainless steel trailer, container trailer, etc.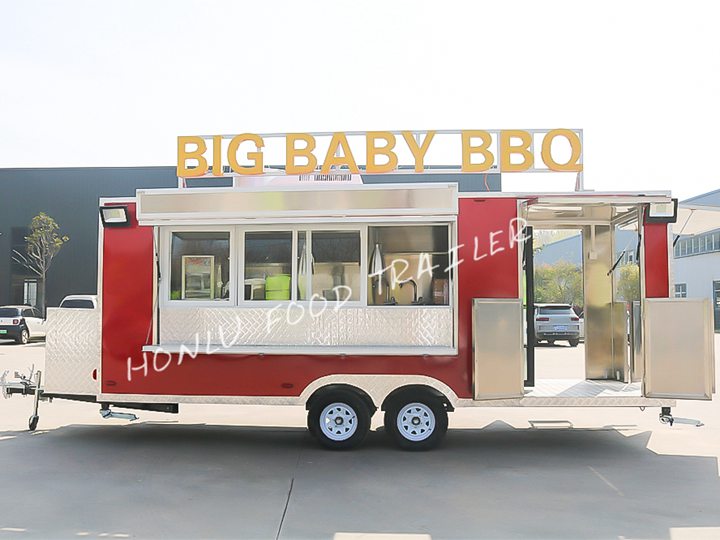 A variety of porch designs are available, the best choice to start a mobile barbecue business.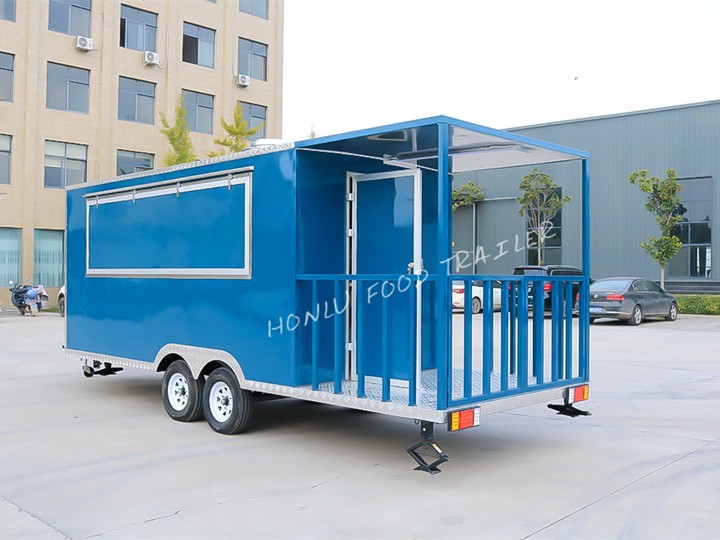 Equipped with a full set of installation videos, and the technicians provide remote one-to-one guidance to help you start your business immediately.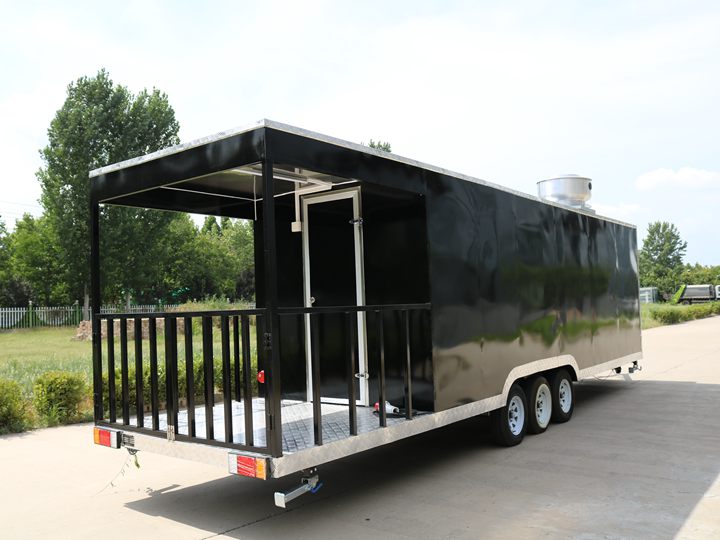 The whole trailer including appearance, style, accessories, auxiliary equipment can be customized. Let you have your own exclusive dining car.
Details of the food trailer
The Wonders of Owning Your Own Food Trailer with Porch
Are you hoping to open your own business, but unsure of how to best do it? Then perhaps you should consider investing in a BBQ food trailer with porch. There's no denying that BBQ food trailers have become increasingly popular in recent years, and for good reason. Not only do they provide a unique, affordable and convenient food service solution, but they also offer a variety of benefits that simply cannot be found in other food preparation and service solutions. That's why so many people are looking into the possibility of owning their own food trailer with porch, and here's why you should too.
Unique dining experience
Firstly, a BBQ food trailer with porch can provide a more comfortable setting when compared to a restaurant, allowing customers to get up close to the action and enjoy a unique dining experience. Many BBQ food trailers also feature decks and porches where customers can enjoy a meal with a view. This helps to create a relaxed atmosphere that many customers may not experience in a traditional restaurant.
Lower investment than traditional restaurant
When it comes to affordability, purchasing a food trailer with porch is much cheaper than setting up a permanent food establishment. The upfront cost is likely to be far less than a rent or mortgage on a brick and mortar eatery, and ongoing costs such as energy and staff are significantly lower too. All in all, a food trailer with porch can be a great addition to your restaurant. Its mobility, unique dining experience, affordability, and convenience make it a great choice for entrepreneurs wishing to start their own business and separate themselves from the competition.
Inquiries about the BBQ food trailer?
All the trailer can be customized, please feel free to contact us~
Our sales manager will contact you and send the details soon~