Detailed Description
This is a custom 5.5M porch food trailer. The whole body is red, and the porch part at the rear of the car body adopts an open design. The service window on the front of the car body adopts a large window design, and a personalized sign is customized on the top. All equipment inside the body is made of stainless steel. We customize a large number of kitchen equipment for customers, including gas stoves, deep fryers, a grill, etc. This model of food trailer is the preferred model for starting the BBQ food business.
The service window on the front adopts an open design, and when the window is opened, a tabletop can be formed below. The sign on the top of the body is also custom-made.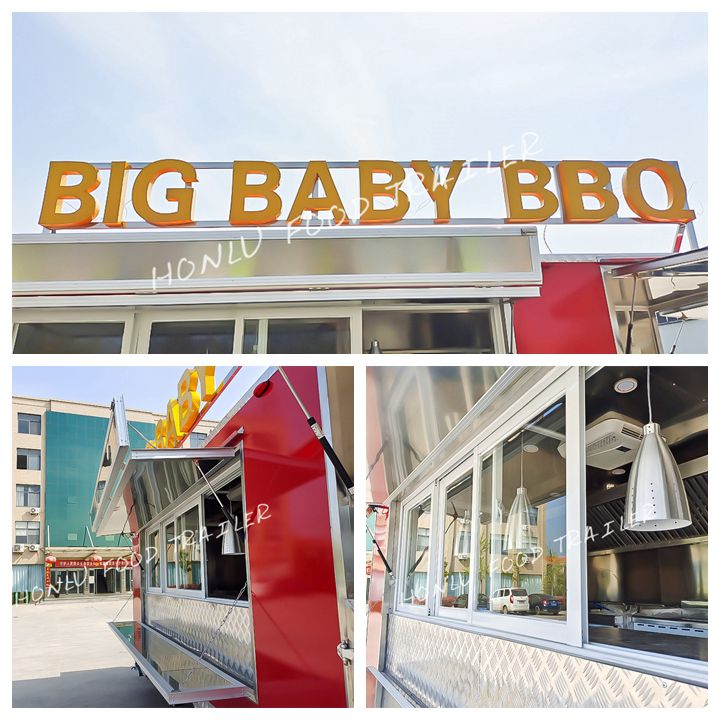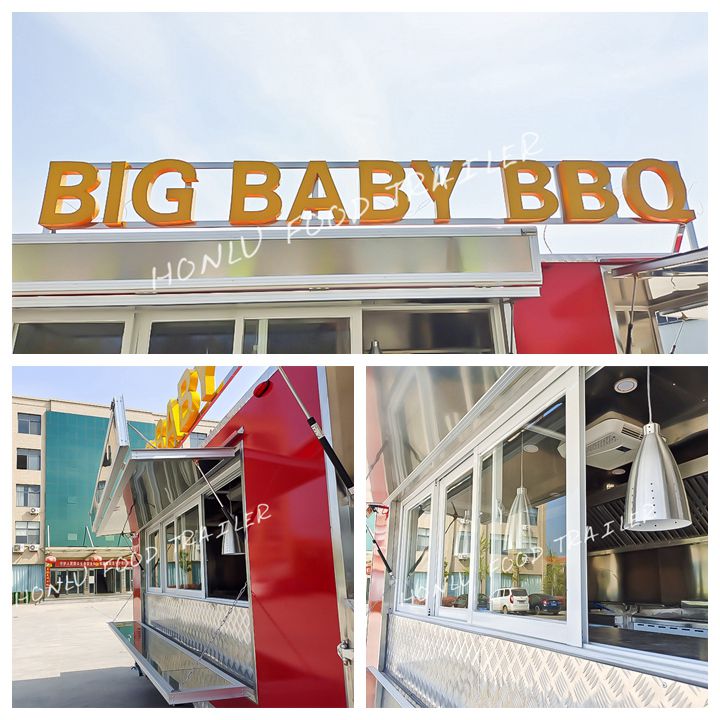 The porch part at the rear of the car body is a design proposed by the customer, and the baffles around the porch can be opened outwards to become an open design.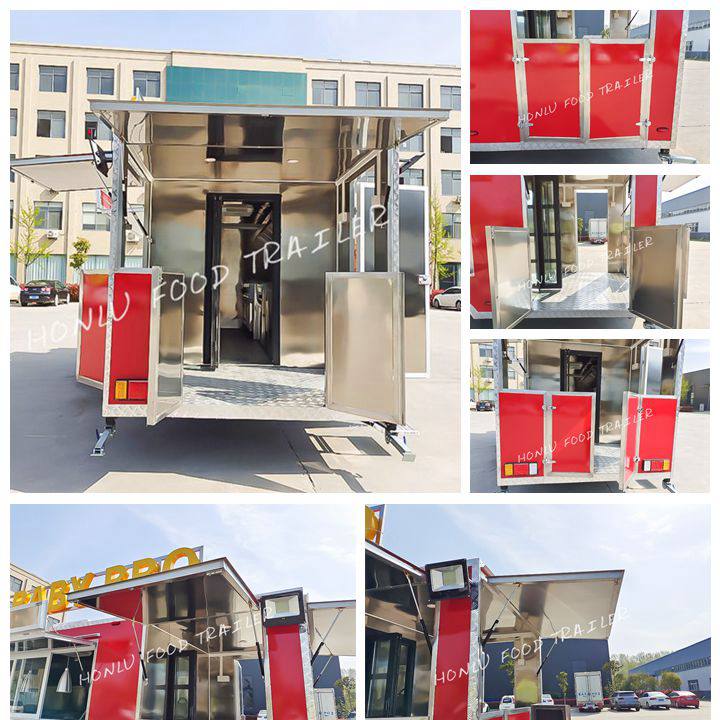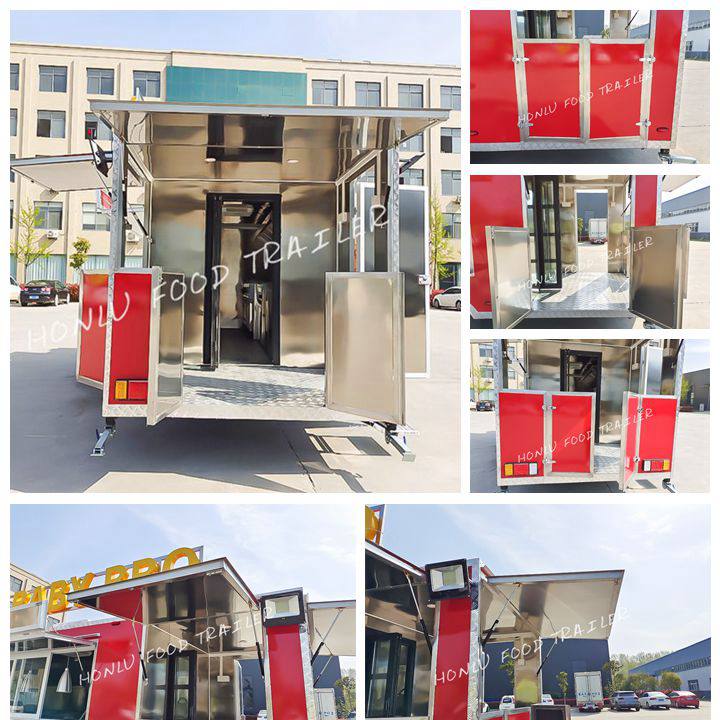 The kitchen equipment inside includes the gas stove, deep fryer, grill, etc. Above the kitchen equipment, we installed a high-powered cooker hood. We would like to purchase other types of equipment based on customers' needs.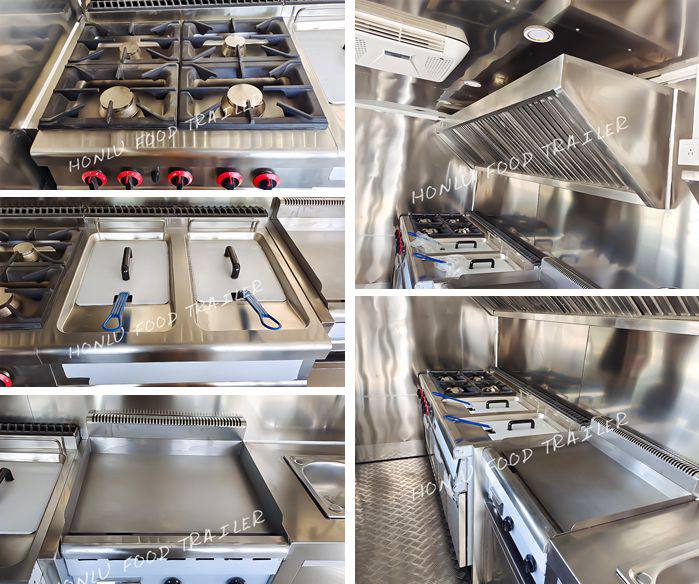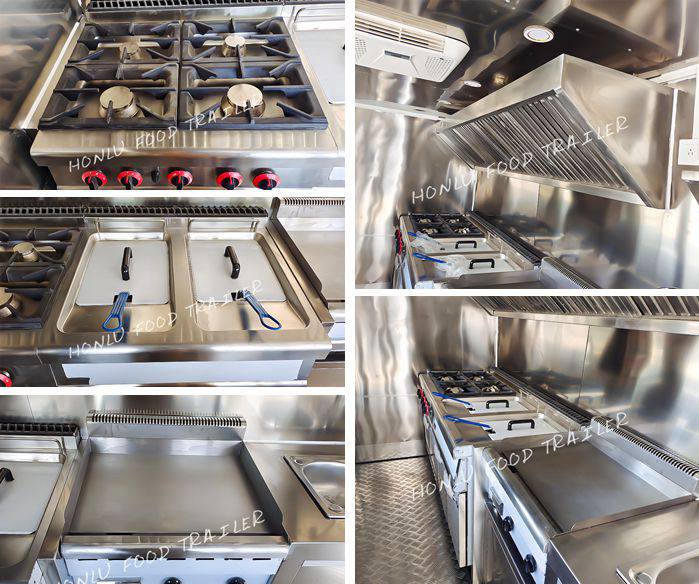 Main Features of the mobile food trailer
Fashionable appearance, which is attractive;
Stainless steel material, it is of superb quality;
Modern and advanced accessories equipped in the mobile food cart;
Convenient and easy to move;
A variety of colors is available;
We are pleased to modify it according to your requirement.
Free 2D/3D floor plan drawing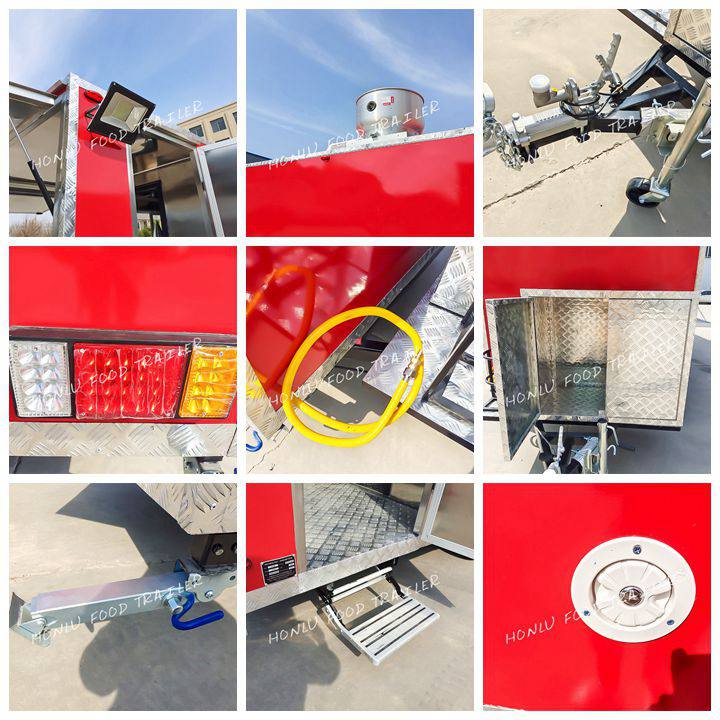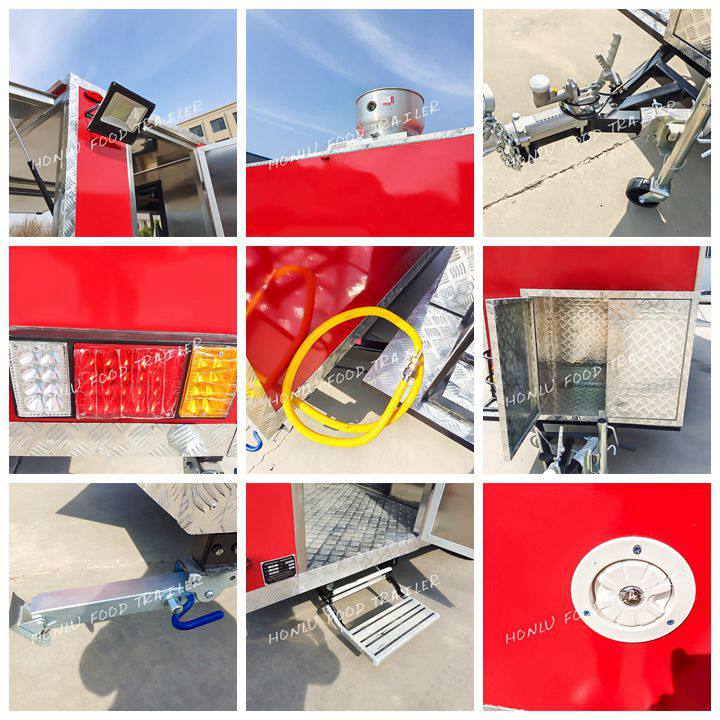 After confirming the dimensions of the food trailer and the internal kitchen equipment, we can provide you with 3D drawings for free. This will give you a clearer idea of your design and your food cart. When confirming the location of kitchen equipment, we can clearly communicate with you through the floor plan. We can also provide you with original documents to facilitate your design and make adjustments.