Detailed Description
This is a standard black square food trailer for Australian customers. The whole vehicle adopts stainless steel body and operating table. The internal structure is only equipped with three sinks and a powerful range hood according to customer needs. This customer is very satisfied with the trailer and is happy to help other customers from Australia. You can know more details from this page: Australian customer
The color of this square trailer was chosen by Justin himself according to the color card. He thought that this color would be more attractive to customers when matched with colorful lights at night. Of course, it turned out that his choice was very wise.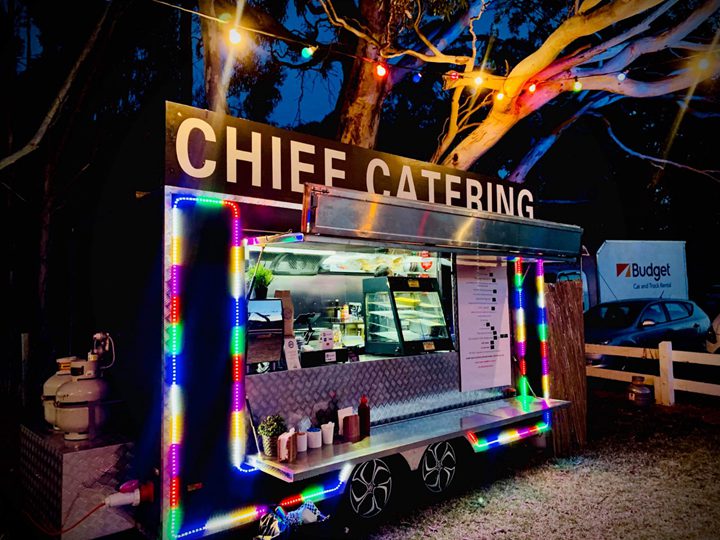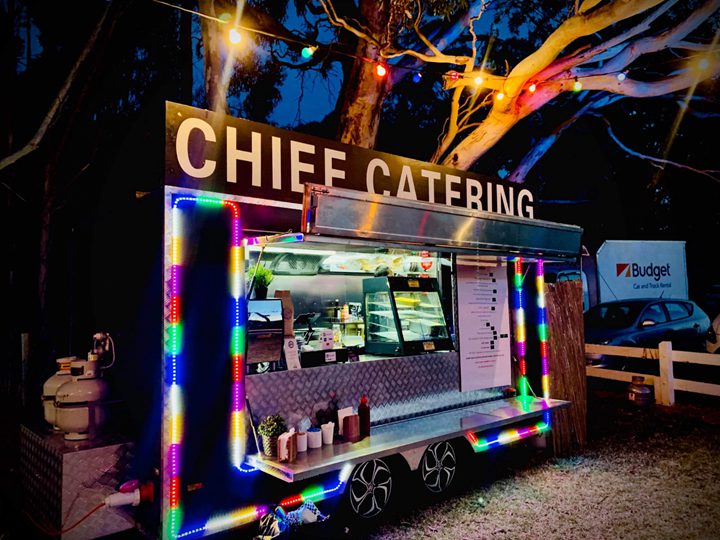 Some accessories inside the trailer were also custom-made according to Justin's request, including the conversion of a double sink to a triple sink, special plugs and sockets, overhead billboards, etc.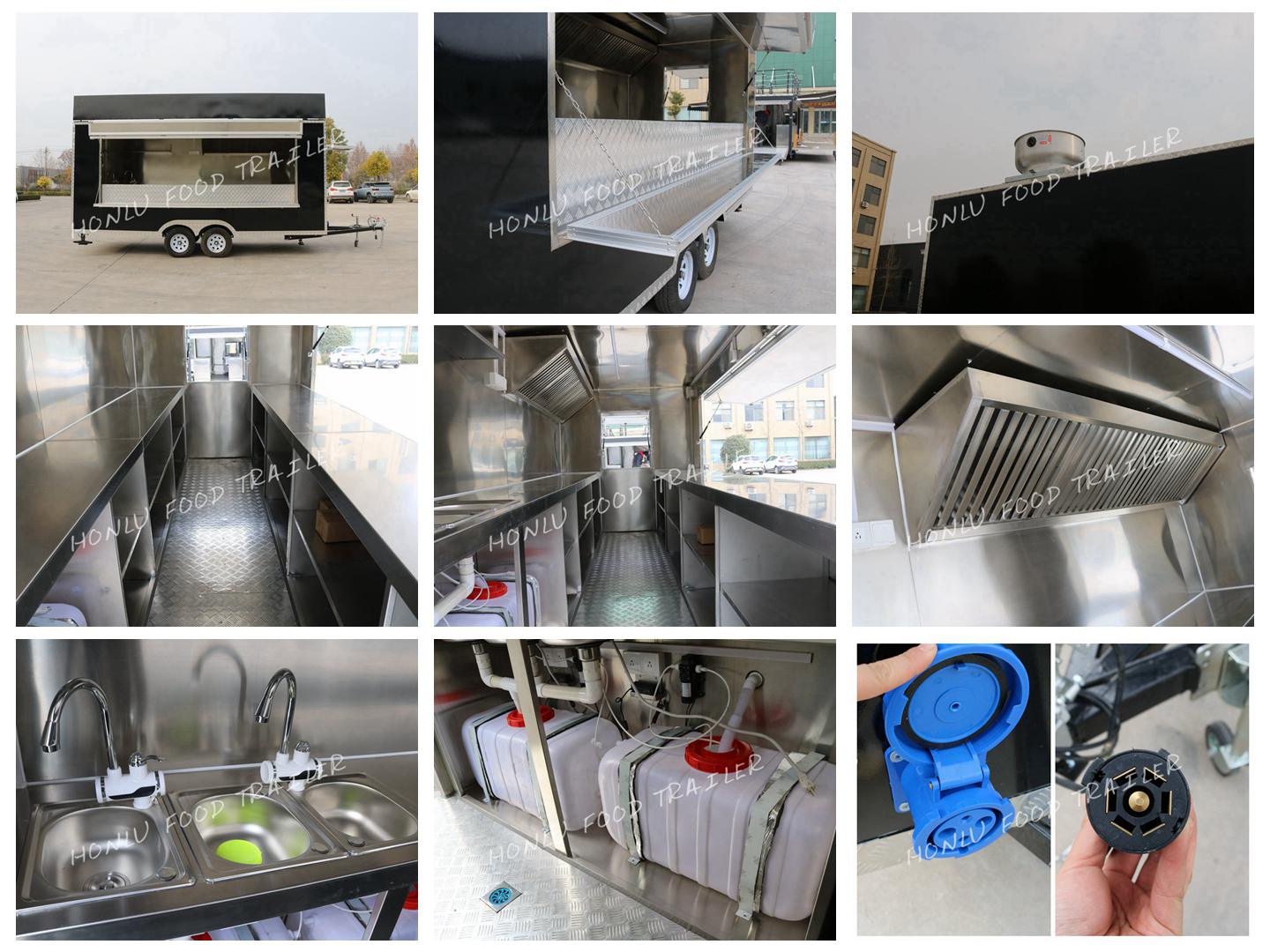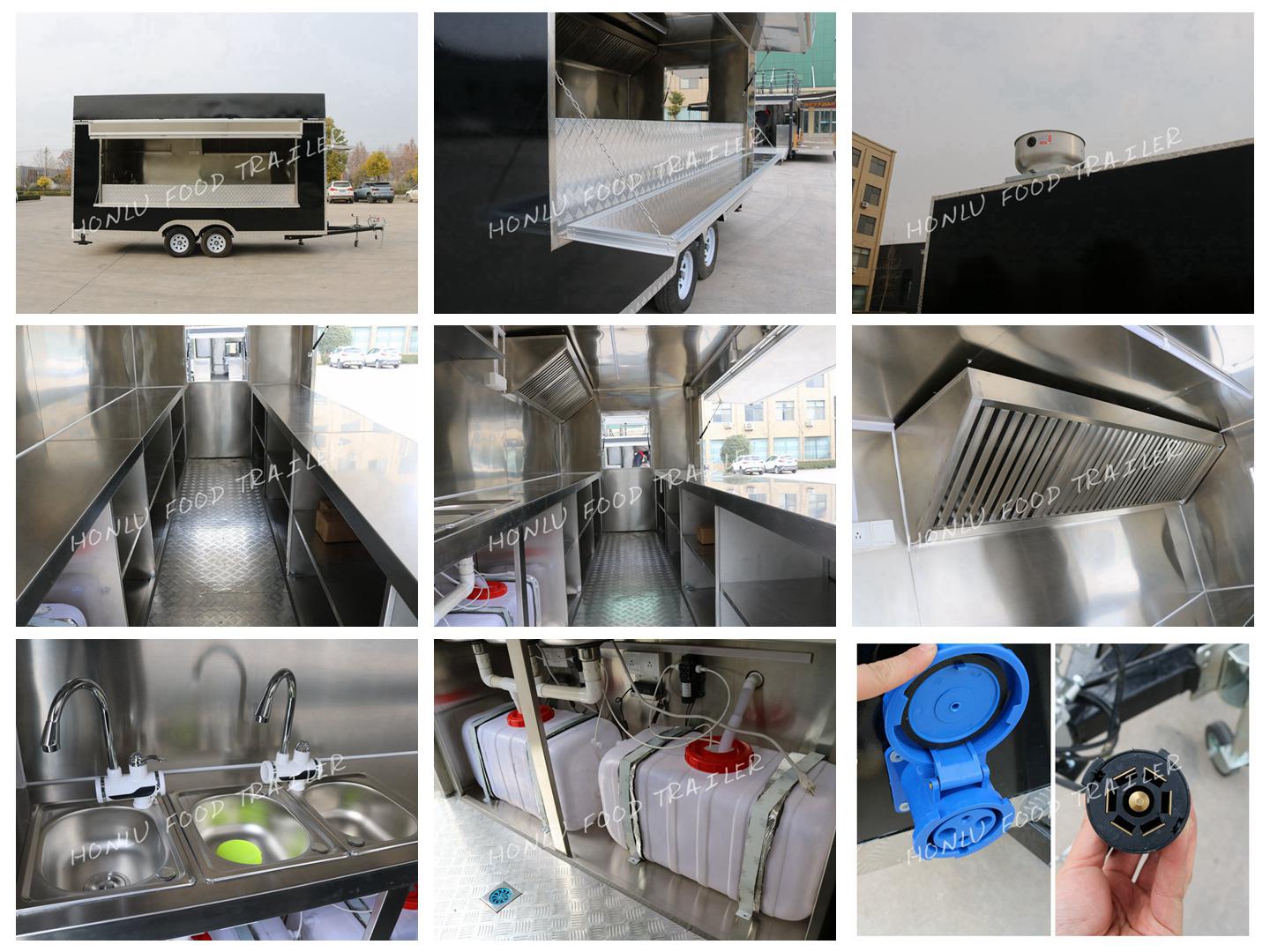 The whole trailer is compact and easy to use. It is the preferred model for starting fast food businesses, shopping mall bulk purchase orders, street fast food unified management, and family picnics. It also can be applied for selling anything from hot dogs, retail operations, flower operations, sandwiches, coffee, ice cream, etc. We have CE certified to help you to start a mobile business.
Main Features of the square food trailer
Fashionable appearance can be customized;
Stainless steel trailer body& internal structure, good heat resistance, wear resistance, corrosion resistance;
Modern and advanced accessories equipped in the mobile food trailer;
It is shock and difficult to corrosion, heat resistance and strength is high, high color fastness, no deformation, waterproof, and long service life;
We are pleased to modify it according to your requirement.
Free 2D/3D floor plan drawing
After confirming the dimensions of the food trailer and the internal kitchen equipment, we can provide you with 3D drawings for free. This will give you a clearer idea of your design and your food cart. When confirming the location of kitchen equipment, we can clearly communicate with you through the floor plan. We can also provide you with original documents to facilitate your design and make adjustments.