More Description
Usage Of This 18ft Food Trailer With Kitchen For Sale
This is a custom-made 18ft food trailer with kitchen for sale we have manufactured for a customer in the United States. Our customer has his own restaurant. He uses this concession stand trailer mobile kitchen to expand his business.
Inner Equipment
The inner equipment mainly includes salad fridge, vertical fridge, stove, gas kebab, fryer, stainless steel workbench, air conditioner, etc. The following is the inner overview of this 18ft food trailer with kitchen for sale.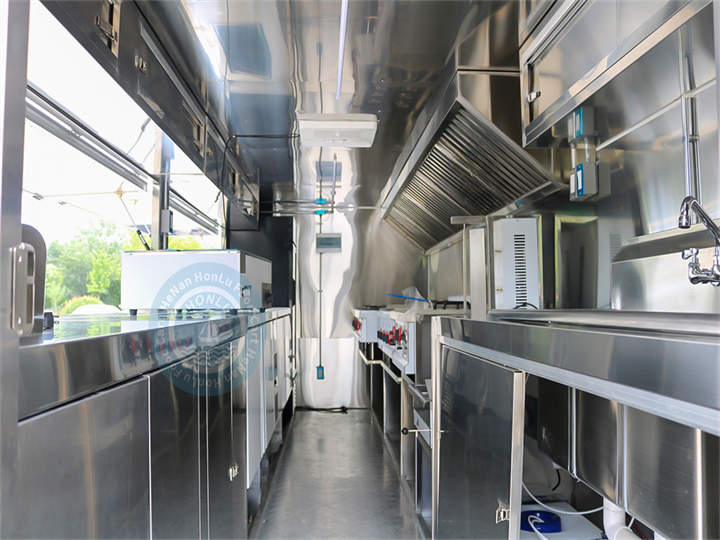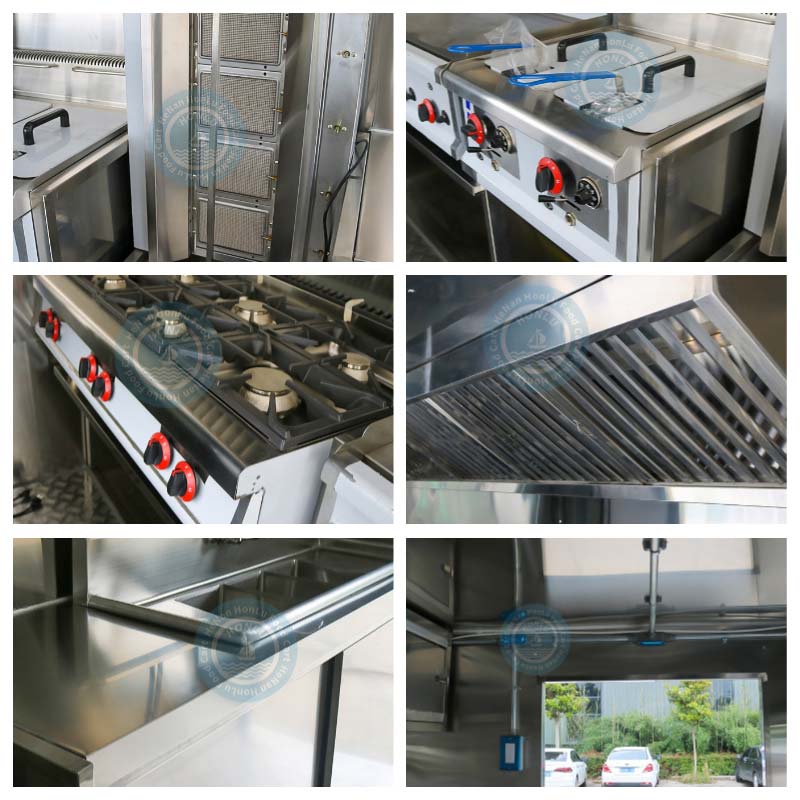 Main Features
Fashionable appearance can be customized;
Stainless steel trailer body& internal structure, good heat resistance, wear resistance, corrosion resistance;
Modern and advanced accessories equipped in the food trailer mobile kitchen;
It is shock and difficult to corrosion, heat resistance, and strength is high, high color fastness, no deformation, waterproof, and long service life;
We are pleased to modify it according to your requirements.
Free 2D/3D floor plan drawing
After confirming the dimensions of the kitchen trailers and the internal kitchen equipment, we can provide you with 3D drawings for free. This will give you a clearer idea of your design and your food cart. When confirming the location of kitchen equipment, we can clearly communicate with you through the floor plan. We can also provide you with original documents to facilitate your design and make adjustments.