More Description
This is a customized 3.5m stainless steel food trailer we have manufactured for one of our American customers. We can manufacture a similar stainless steel food trailer like this one, or customize one for you. The body color, stickers, signage, kitchen equipment of the food trailer can be customized. Just contact us and tell us your detailed requirements.
Food trailers also can be called food carts, food vans, food trucks, and so on. It can be used to sell fast food, snacks, newspapers, books, and so on. It consists of chassis, body, flooring, working table, water system, and electric system. Users also can choose the color they want. We would like to purchase other types of equipment if customers want.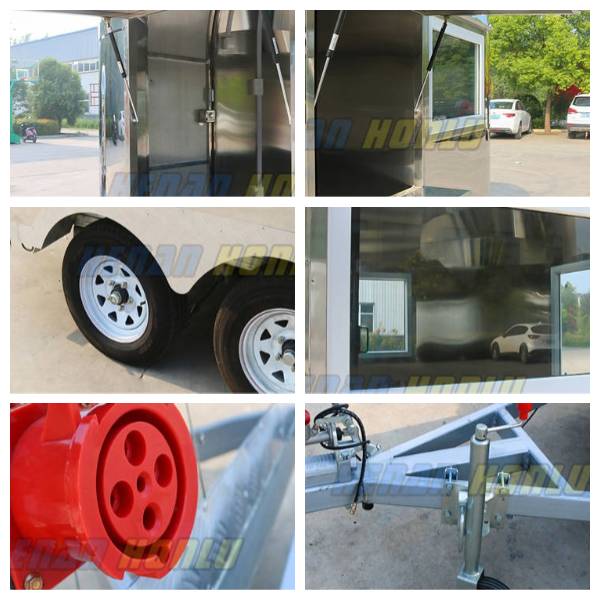 Main features of the customized stainless steel food trailer
1. Low-cost and environmentally
2. It can be used for many years and will not build rubbish, and that is many suits for modern life.
3. It's convenient and simple for load and transport because the design is unique and individual.
4. The main material is stainless steel, and the flatform (table) will not get rusted forever.
5. It is shock and difficult to corrosion, heat resistance, and strength is high, high color fastness, no deformation, waterproof, and long service life.