More Description
This is one of our customized 5M square food trailers. The whole trailer is covered with wood-grain stickers, and a billboard is customized on the top. According to customer needs, we have customized kitchen equipment such as gas stoves, barbecues, grills, and heat preservation stoves. The whole trailer is compact and easy to use. It is the preferred model for starting the mobile food business.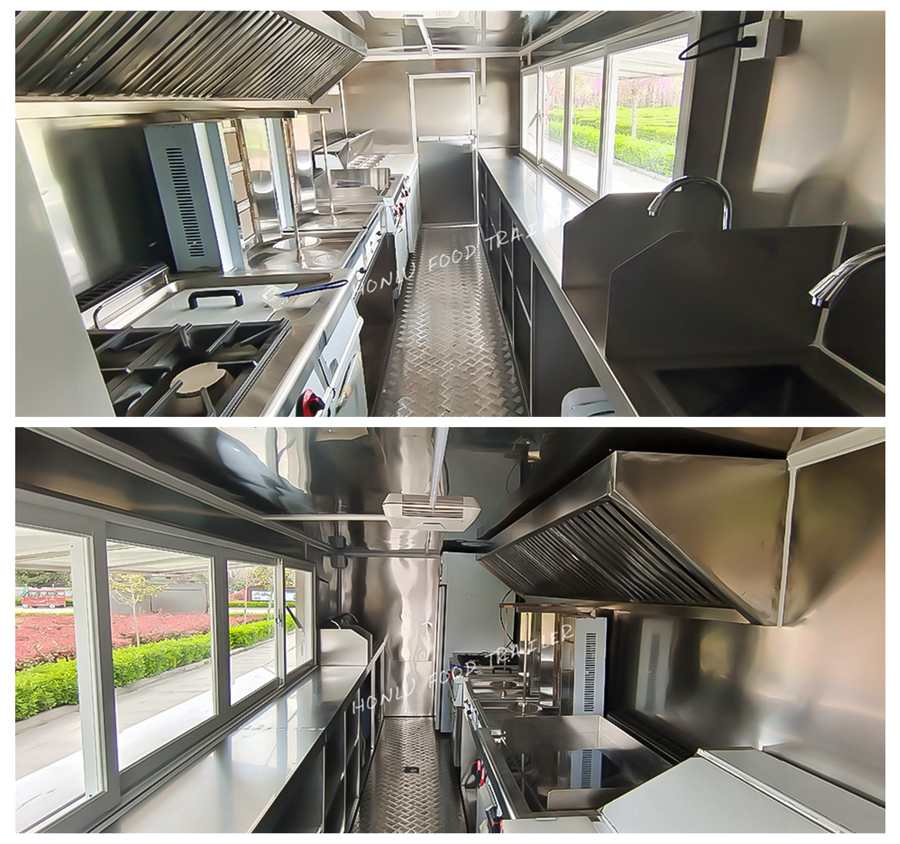 The work surface on the front of the food trailer and the custom four sinks are all made of food-grade stainless steel.
According to the customer's local requirements, we customize the four-sink and gas system in line with local regulations. The kitchen equipment inside includes the gas stove, barbecue, grill, heat preservation stove and so on. We would like to purchase other types of equipment based on customers' needs.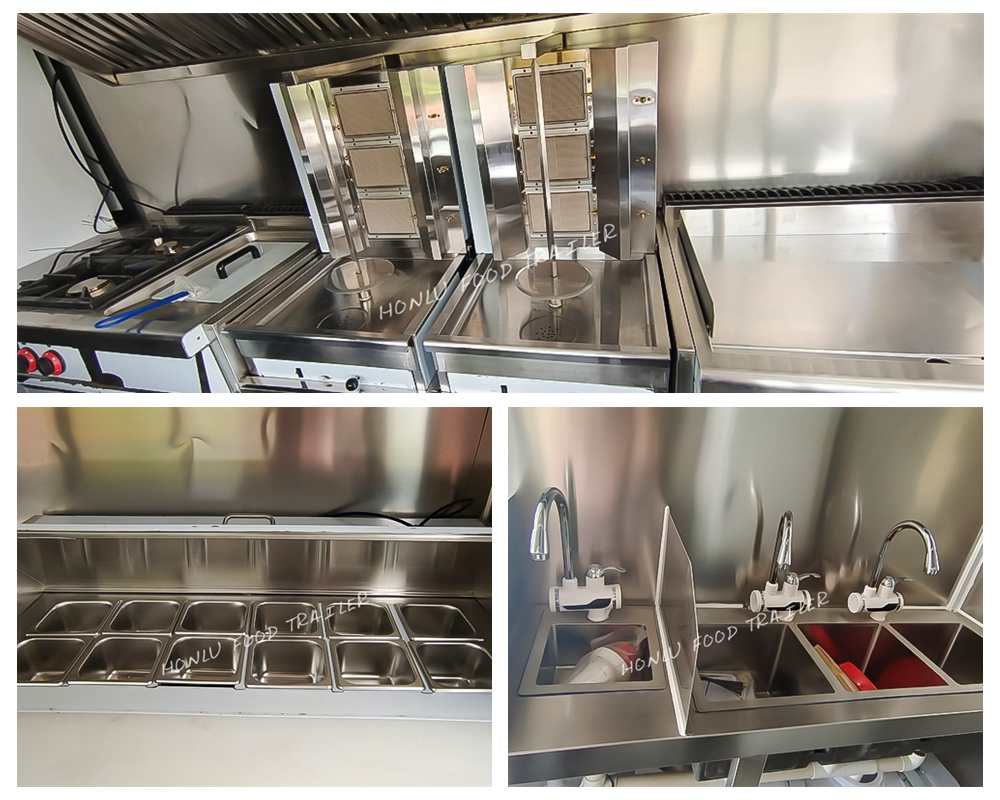 Food trailers also can be called food carts, food vans, food trucks, and so on. It can be used to sell fast food, snacks, newspapers, books, and so on. It consists of chassis, body, flooring, working table, water system, electric system. Users also can choose the color they want. We would like to purchase other types of equipment if customers want.
It is the preferred model for starting fast food businesses, shopping mall bulk purchase orders, street fast food unified management, and family picnics. It also can be applied for selling anything from hot dogs, retail operations, flower operations, sandwiches, coffee, ice cream, etc. We have CE certified to help you to start a mobile business.
Main Features of the square food trailer
Fashionable appearance can be customized;
Stainless steel trailer body& internal structure, good heat resistance, wear resistance, corrosion resistance;
Modern and advanced accessories equipped in the mobile food trailer;
It is shock and difficult to corrosion, heat resistance and strength is high, high color fastness, no deformation, waterproof, and long service life;
We are pleased to modify it according to your requirement.
Free 2D/3D floor plan drawing
After confirming the dimensions of the food trailer and the internal kitchen equipment, we can provide you with 3D drawings for free. This will give you a clearer idea of your design and your food cart. When confirming the location of kitchen equipment, we can clearly communicate with you through the floor plan. We can also provide you with original documents to facilitate your design and make adjustments.