More Description
This is a customized 18ft food trailer with awning we have manufactured for one of our American customers. We can manufacture a similar food trailer like this one, or customize one for you. The body color, stickers, signage, kitchen equipment of the food trailer can be customized. Just contact us and tell us your detailed requirements.
Are you looking to start your own food business? Do you want to provide delicious meals on the go? Then, consider investing in a food trailer with an awning for sale. This type of trailer offers numerous benefits that can help drive your business to success.
First and foremost, the awning provides shelter and shade for your customers, allowing them to comfortably dine on the spot even on a hot summer day. Additionally, an awning also acts as a branding tool, helping attract attention and creating a professional look for your business.
Food trailers also can be called food carts, food vans, food trucks, and so on. It can be used to sell fast food, snacks, newspapers, books, and so on. It consists of chassis, body, flooring, working table, water system, and electric system. Users also can choose the color they want. We would like to purchase other types of equipment if customers want.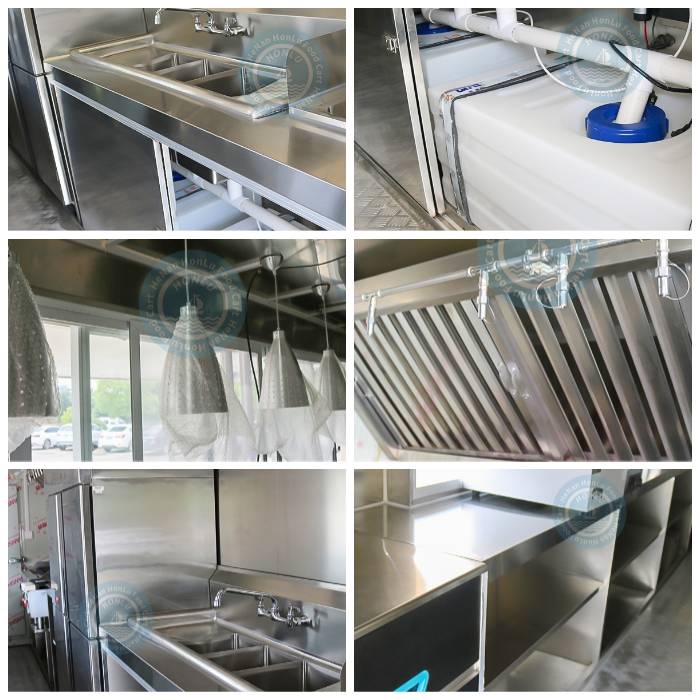 Main features of the customized food trailer with awning
1. Low-cost and environmentally no smoke and noise, easy to move any place
2. It can be used for many years and will not build rubbish, and that is many suits for modern life.
3. It's convenient and simple for load and transport because the design is unique and individual.
4. The main material is stainless steel, and the flatform (table) will not get rusted forever.
5. It is shock and difficult to corrosion, heat resistance, and strength is high, high color fastness, no deformation, waterproof, and long service life.
Main Advantage:
1. Low-cost and Environmental (no smoke, no noise, no pollution );
2. Easy to move any place (your Business is not constrained);
3. Unique shape (invisible to attract more customers);
4. Long service life (Corrosion-resistant, heat resistance, waterproof, no deformation).