Recently, we have exported the 4M food trailer to Canada. Our customer Mrs.Precious is very satisfied with the trailer, and she gave us the full video from receiving the package to unpacking. She received the package in good condition~So take a look at the Cargo unpacking video below and I am sure that you will have a clear perception of our high-quality food trailer~
Good product reputation attracts Mrs.Precious
Our customer is a housewife who is usually very keen to make some delicious snacks for children at home. During an event, she saw a lot of food trailer operators nearby selling all kinds of snacks, which gave her the idea of starting a mobile food business.
Mrs.Precious's family is very supportive of her. Her two children say that the food made by their mother is the best food in the world, which further strengthens his idea of starting this business.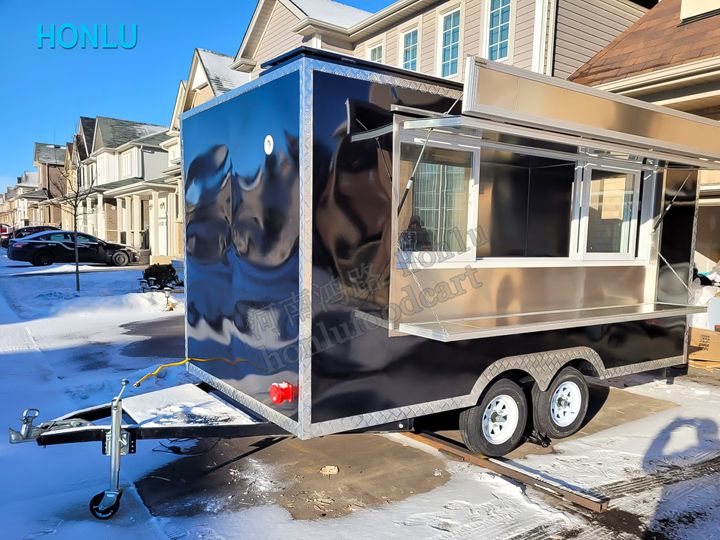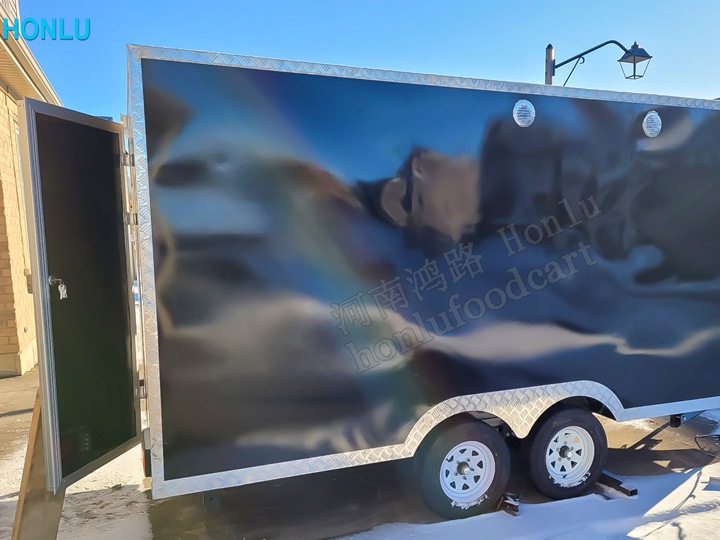 At the same time, Mrs.Precious was very cautious about this matter. After continuous search and screening, she finally contacted another of our customers from Canada. Mrs.Precious personally went to the customer's business location and checked the condition of the trailer. She was very satisfied with our products, and finally, she contacted us and started to customize her own food trailer.
The customization process of the food trailer
At first, Mrs.Precious wanted a small arc trailer, but the space of the arc trailer was limited, and Mrs.Precious had very rich ideas. She has custom grills, fryers, Kebab machines, and she even wants to make some other food items in the future. After communicating with Mrs.Precious, we finally customized this four-meter square food trailer.
During this period, we also introduced to her some local requirements for food trailers in Canada, including gas system, water system, brake system, etc. Mrs.Precious was very satisfied with our service. In terms of price, it was Christmas, so we offered a portion of the discount to our customers, so we had a happy deal in the end.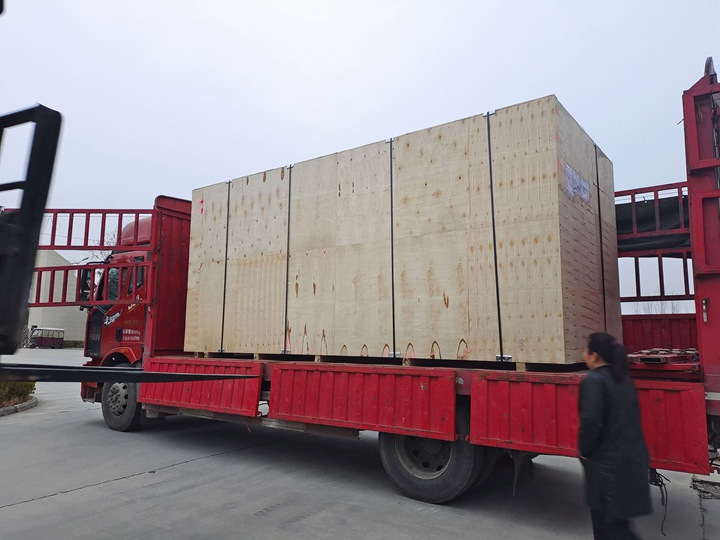 Our food trailers all use Standard container packages or plywood packages and due to the large size of the goods, we will ship them by sea.
Customer feedback from Mrs.Precious
As Mrs.Precious needs to prepare food ingredients and find a suitable location, she has not officially put the trailer into operation. After receiving the goods, the customer sent us a feedback video of the inside of the trailer.
It can be seen that the equipment inside the car is in compliance with local requirements, all equipment is well preserved during transportation, before shipment, we will do the anti-water/electricity circuit/road examination. You can have us do a special test too.
As a professional food trailer/truck manufacturer. We can customize the shape, size, and color of the trailer for you, and we can also add some kitchen equipment, fast food machines according to the customer's needs. Welcome to contact us to customize your own food trailer~