This is one of our clients from the UK, Mrs.Rosie, a retired Asian chef. Mrs.Rosie once stayed in a Chinese restaurant for a period of time. She found that the local residents like noodle food very much, so she decides to start a mobile food business for this food.
Customizing process of the food trailer
Mrs.Rosie said that he has a very strong passion for making food, and she believes that she will be able to succeed in this business.
When customizing this food trailer, Mrs. Rosie suggested to us that we wanted the trailer to be sparkling at night, so we added colored light strips around the dining car to sparkle even at night.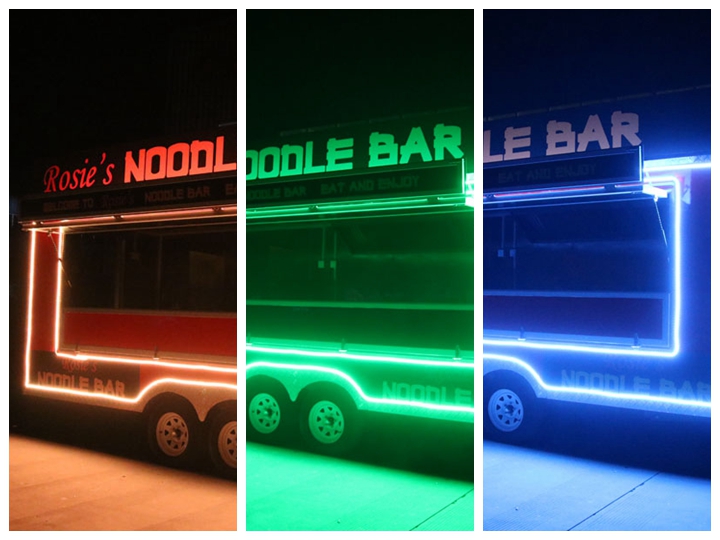 According to Mrs.Rosie's needs, we customized a "Rosie's Noodle Bar" advertising board on the top of the trailer. Around the body, some corresponding sticker logos are also added.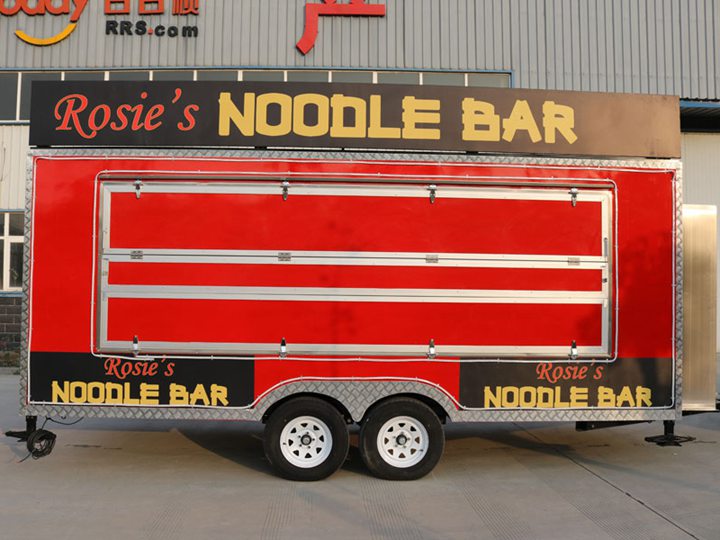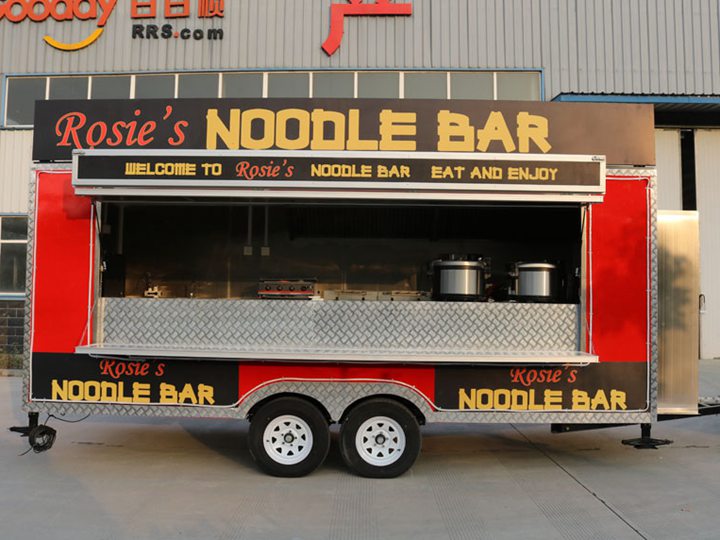 Inside equipment of the food trailer
Mrs.Rosie's food trailer is equipped with a lot of food equipment, including the gas stove, fryer, two large capacity rice cookers, wok, steamer, cooking pot, etc. Despite a lot of equipment, Mrs.Rosie keeps the whole food trailer in good order.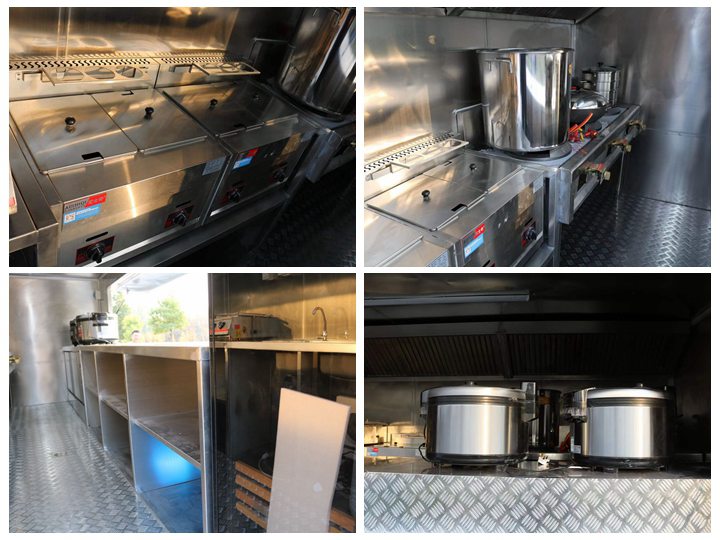 Recently, because of the booming business, she also hired a part-time worker nearby to help her take care of the food trailer.