One of our clients from Canada, Bridgham, saw our double-decker coffee trailer on Youtube, he was attracted by the unique design of the coffee trailer, the lifetable business platforms on both sides attracted him the most.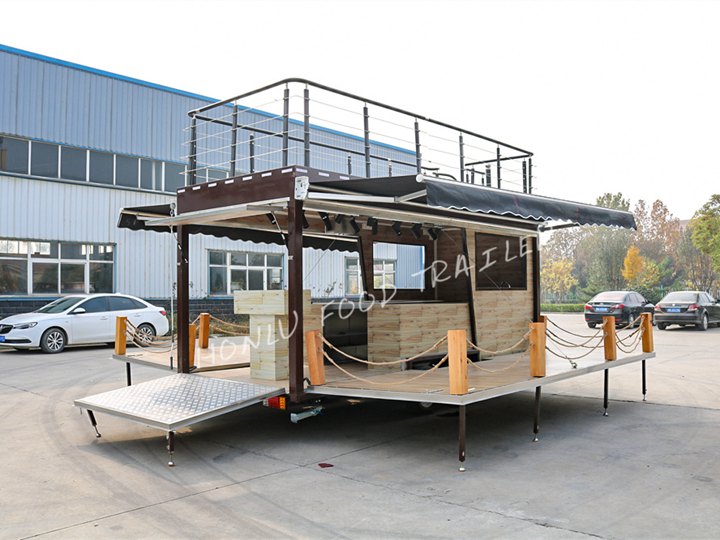 Our customer from Canada
Bridgham runs a milk tea shop in Canada, but recently rising rents and dwindling foot traffic around have made it increasingly difficult for his business. After talking to his family, he decided to buy a food trailer to continue his business. The first time he saw our double-decker coffee trailer, he was attracted by the unique appearance. "It's not like any other food trailer style," Bridgham said. But he feels that although the double-layer design can accommodate more customers if it only sells drinks, it does not need so many places. After communicating with the designers in our factory, we decided to change the double-deck coffee cart to a single deck to meet the needs of Bridgham.
The structure of the single-decker food trailer
The interior of the coffee cart has also undergone some changes as requested by Bridgham. He wants to do more business in the future, so we do some modifications inside the body.
First of all, we expanded the operating table to the entire trailer length. The customer wanted to do some fried food business in the future, so we equipped a range hood above the operating table and reserved a gas system that complies with local regulations.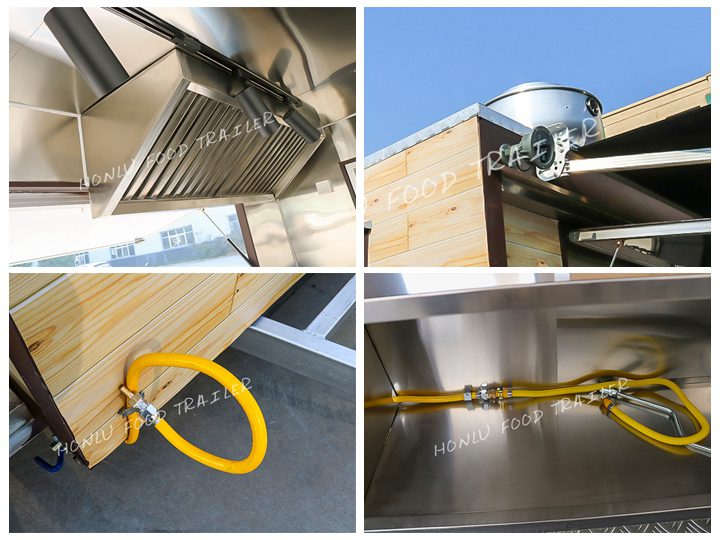 We also added two freezers and a stainless steel beer machine to the trailer based on customer demand, and Bridgam told us he was planning to do some barbecue business in the hot summer.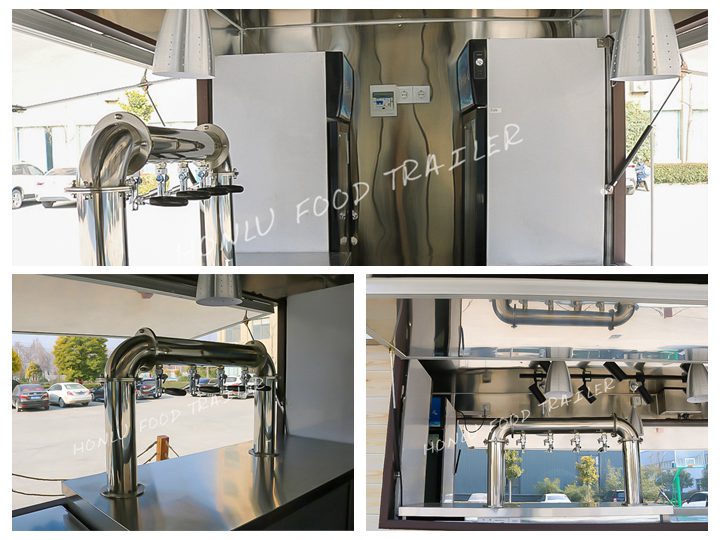 All the equipment inside the coffee trailer was confirmed after communication with Bridgam, including custom three sinks and spotlights. In fact, he originally thought that these spotlights were no longer necessary, but after seeing the night scene of our coffee trailer, he thought that these spotlights were essential.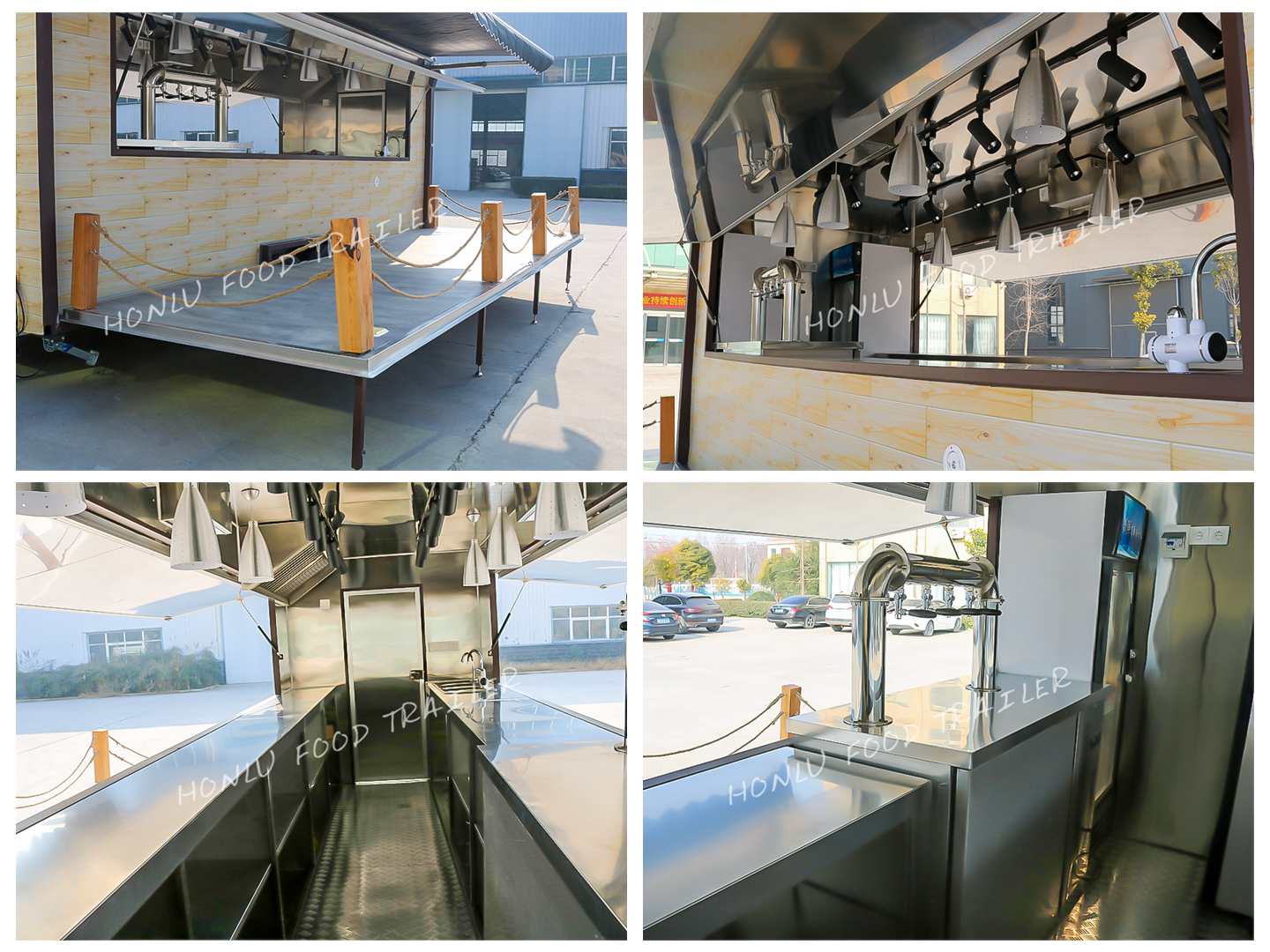 Customer feedback from our Canada customer
In the end, we shipped the modified single-deck coffee trailer to the Port of Bikancau in Canada by sea. The customer was very satisfied after receiving the goods, and this modification of the coffee trailer also allowed us to develop a brand new model.
Every customer has their own ideas, and we are willing to listen to your ideas and put them into action. Welcome to contact us to customize your own unique food trailer.