Detailed Description
This is a custom-made food truck from a customer in American. The roof vent of this custom-made food truck is in compliance with American commercial regulations. We will design the food truck according to your and your country's requirements. This food truck is 20ft long and contains four sinks, fryer, gas stove and more.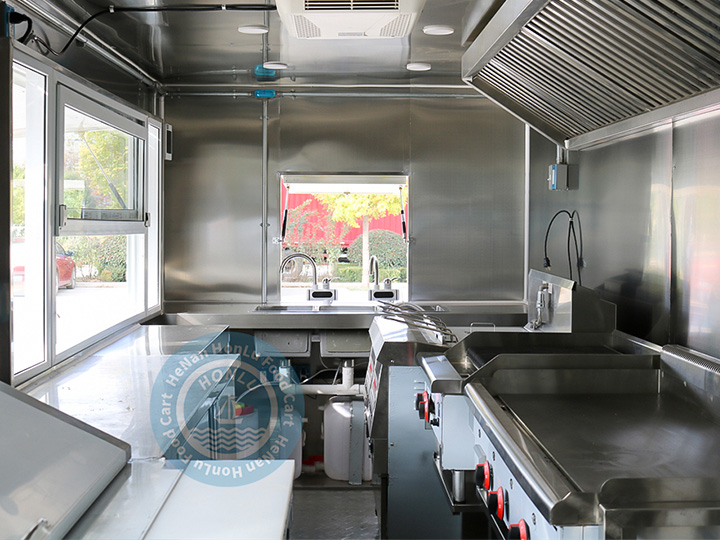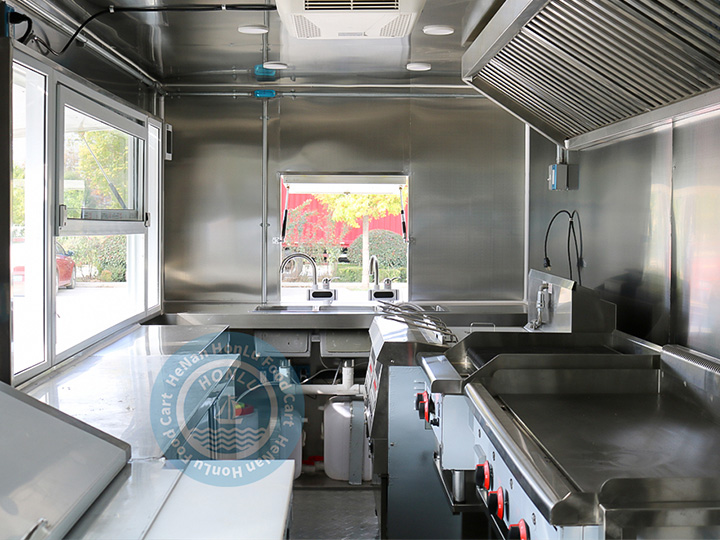 This roof vent is customized according to Canadian standards, and the standard vent also can be customized.
Customized according to customer needs.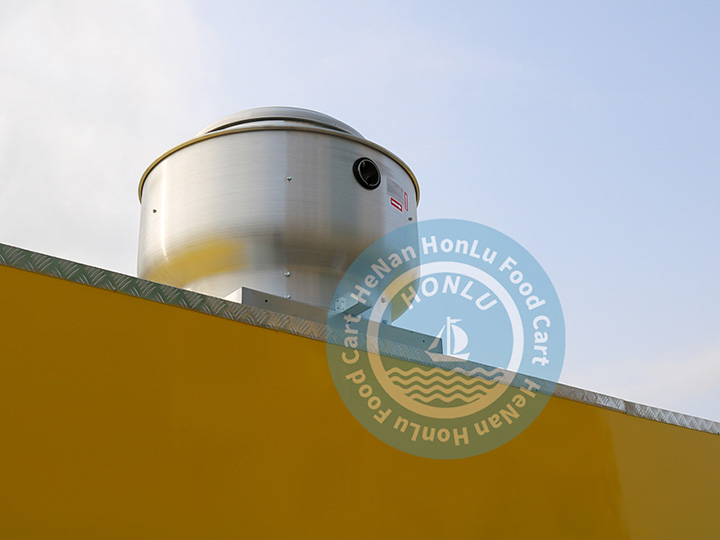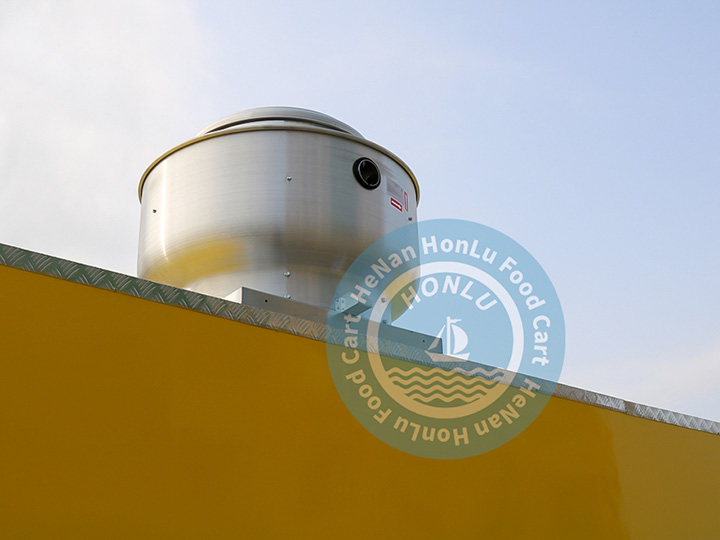 European External Power Head——Of course, American Standard External Power Head can also be customized.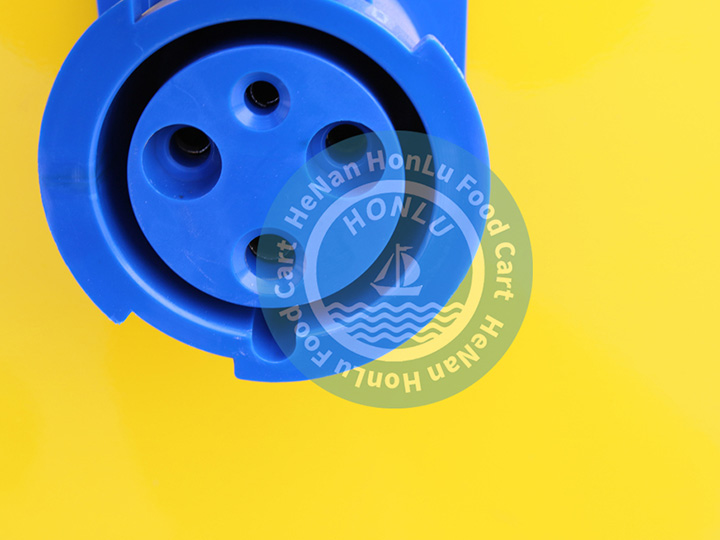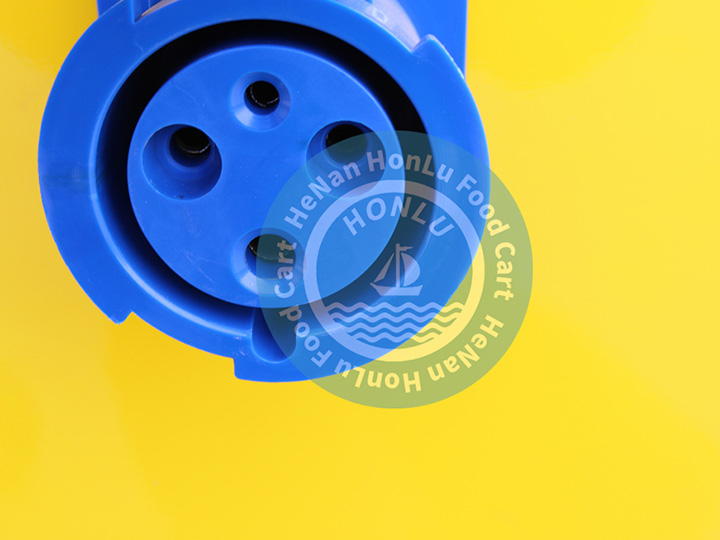 The design of straight-opening windows with sliding windows and window screens can meet the needs of customers for catering services.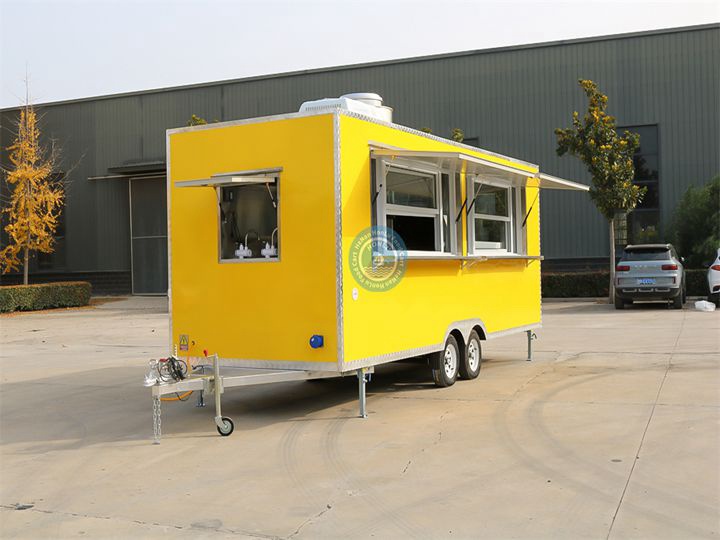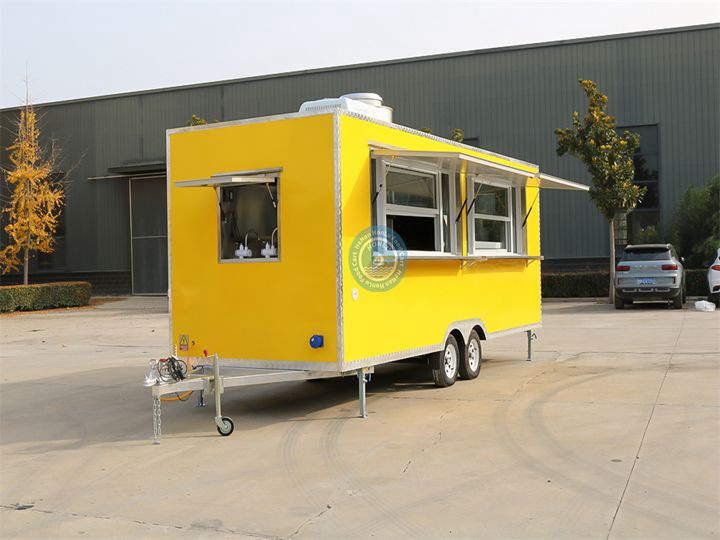 Main Features of the square food trailer
Fashionable appearance can be customized;
Stainless steel trailer body& internal structure, good heat resistance, wear resistance, corrosion resistance;
Modern and advanced accessories equipped in the mobile food trailer;
It is shock and difficult to corrosion, heat resistance and strength is high, high color fastness, no deformation, waterproof, and long service life;
We are pleased to modify it according to your requirement.
Free 2D/3D floor plan drawing
After confirming the dimensions of the food trailer and the internal kitchen equipment, we can provide you with 3D drawings for free. This will give you a clearer idea of your design and your food cart. When confirming the location of kitchen equipment, we can clearly communicate with you through the floor plan. We can also provide you with original documents to facilitate your design and make adjustments.