Detailed Description
This is one of our custom-made five-meter food trailers with toilets. The front of the vehicle is designed with a large window, equipped with an integrated shelter and service table. According to customer needs, we customized a toilet for the customer on the back of the trailer. The whole trailer is compact and easy to use. It is the preferred model for starting the mobile food business.


The customer purchased some kitchen equipment locally, and we configured the range hood above the predetermined location as required. The customer also ordered a fryer from us,We would like to purchase other types of equipment based on customers' needs.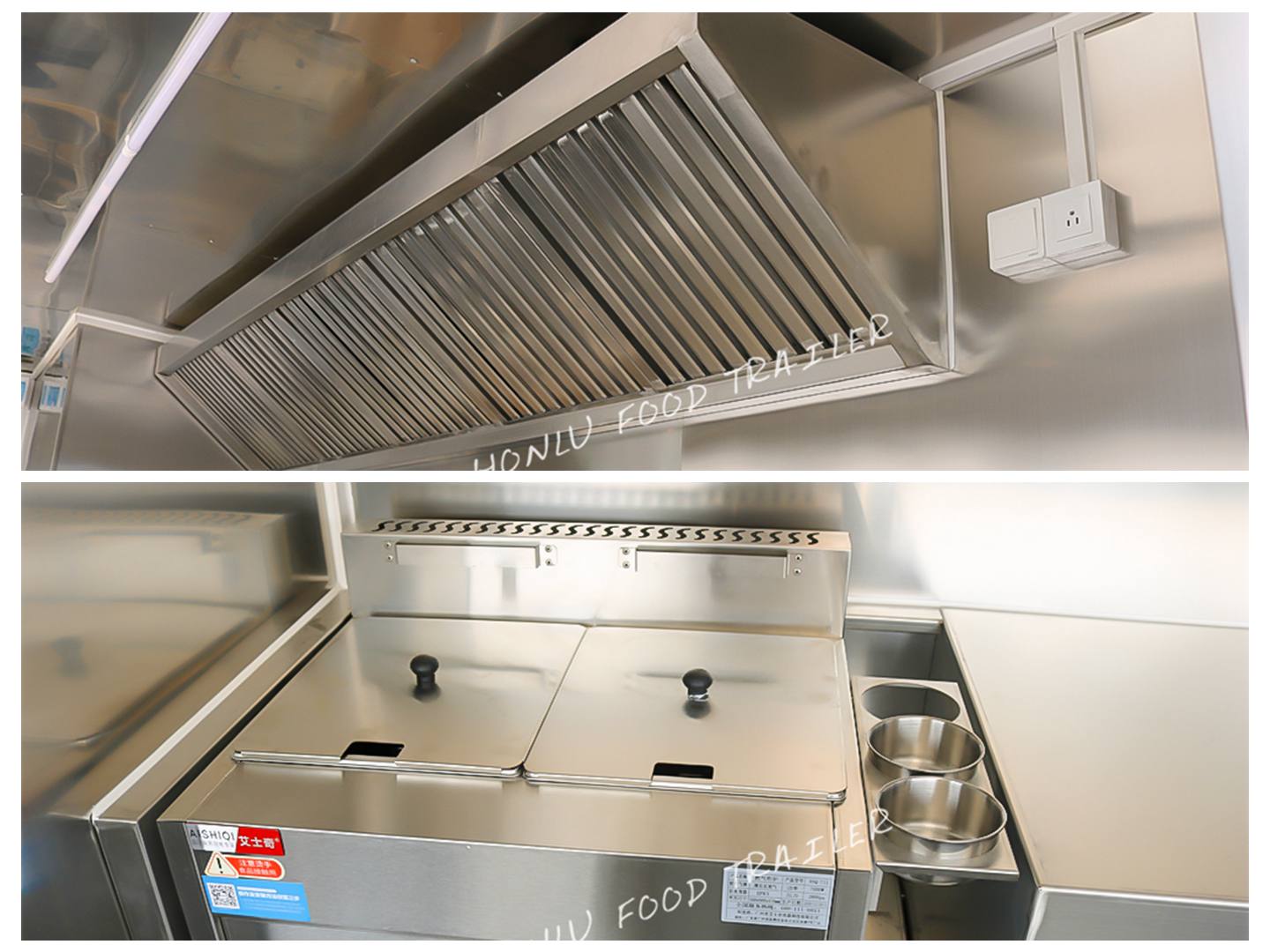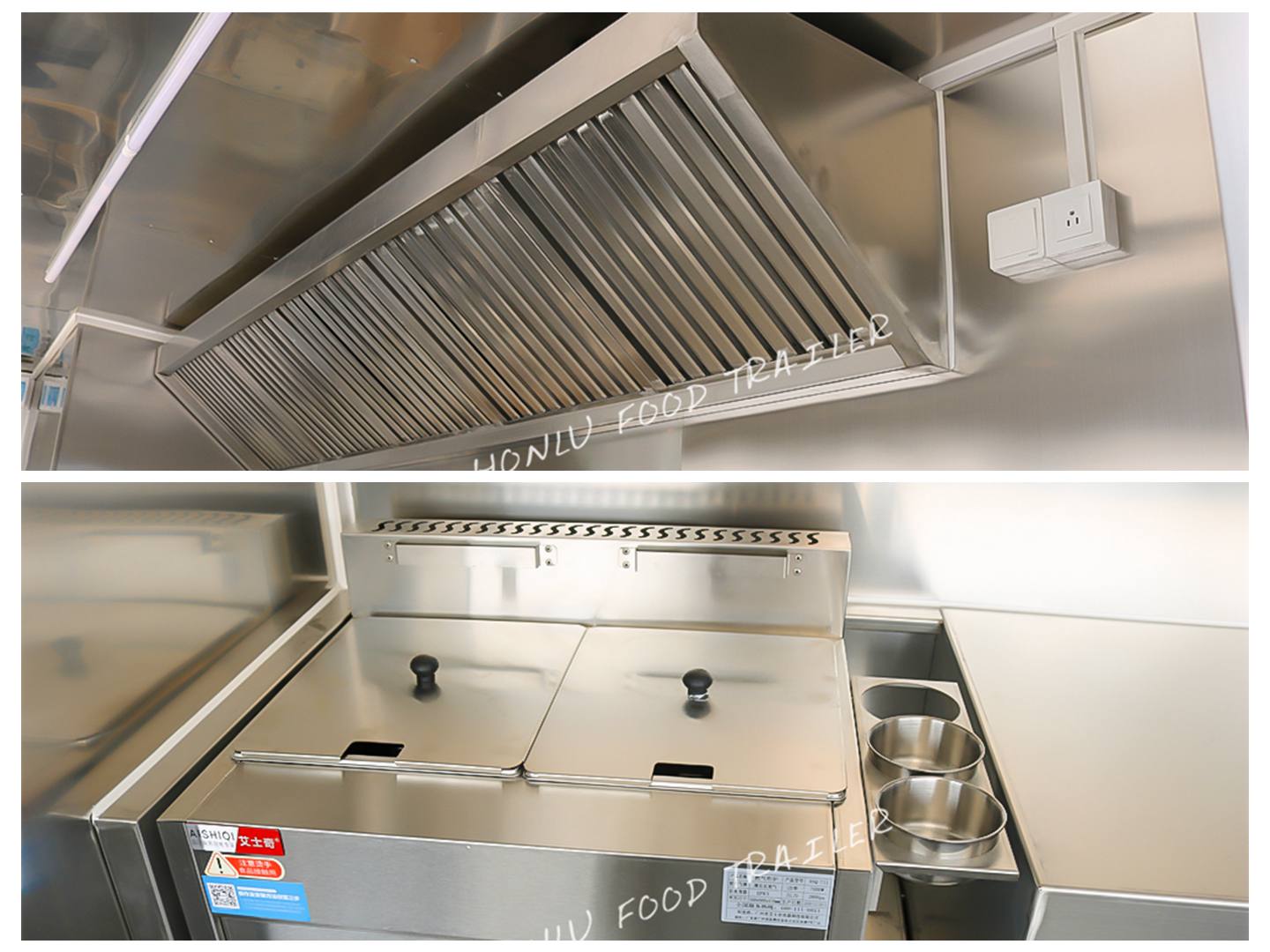 The sink inside the trailer is designed at the top of the dining car, and it is customized as a four-sink design according to the customer's local regulatory requirements. The sink top is made of marble slabs.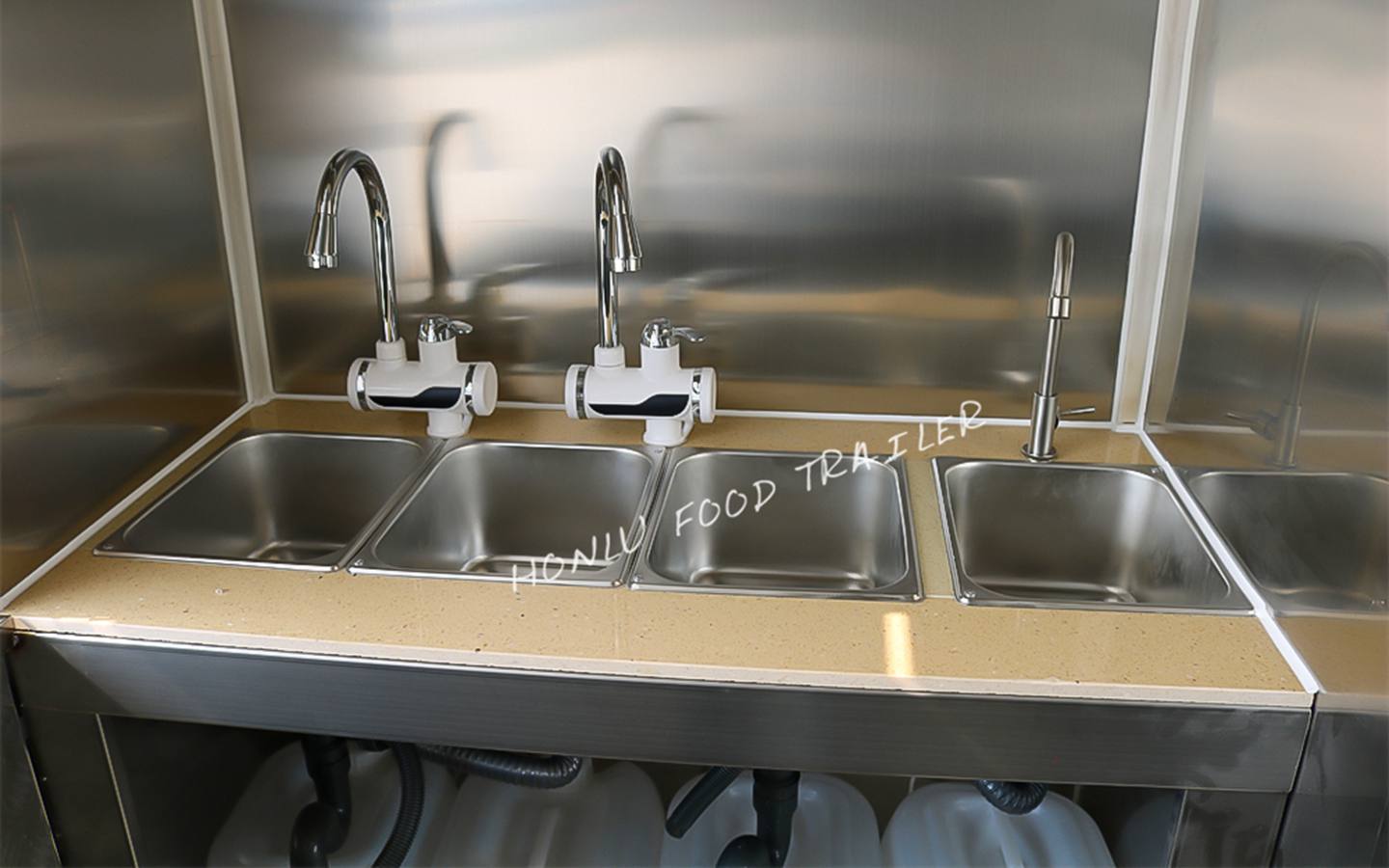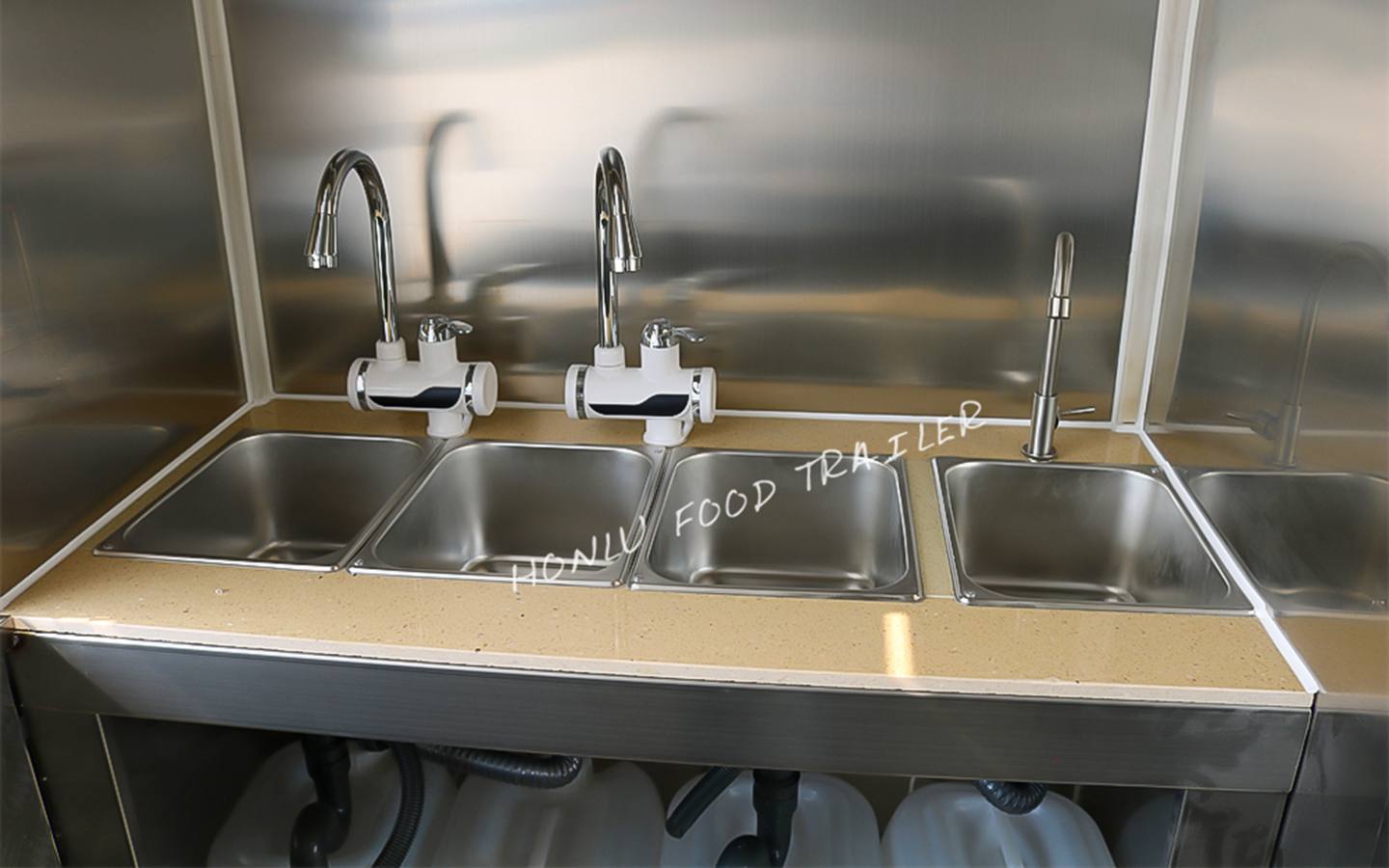 According to customer needs, we also customized a small toilet on the back of the food trailer with a fully enclosed design.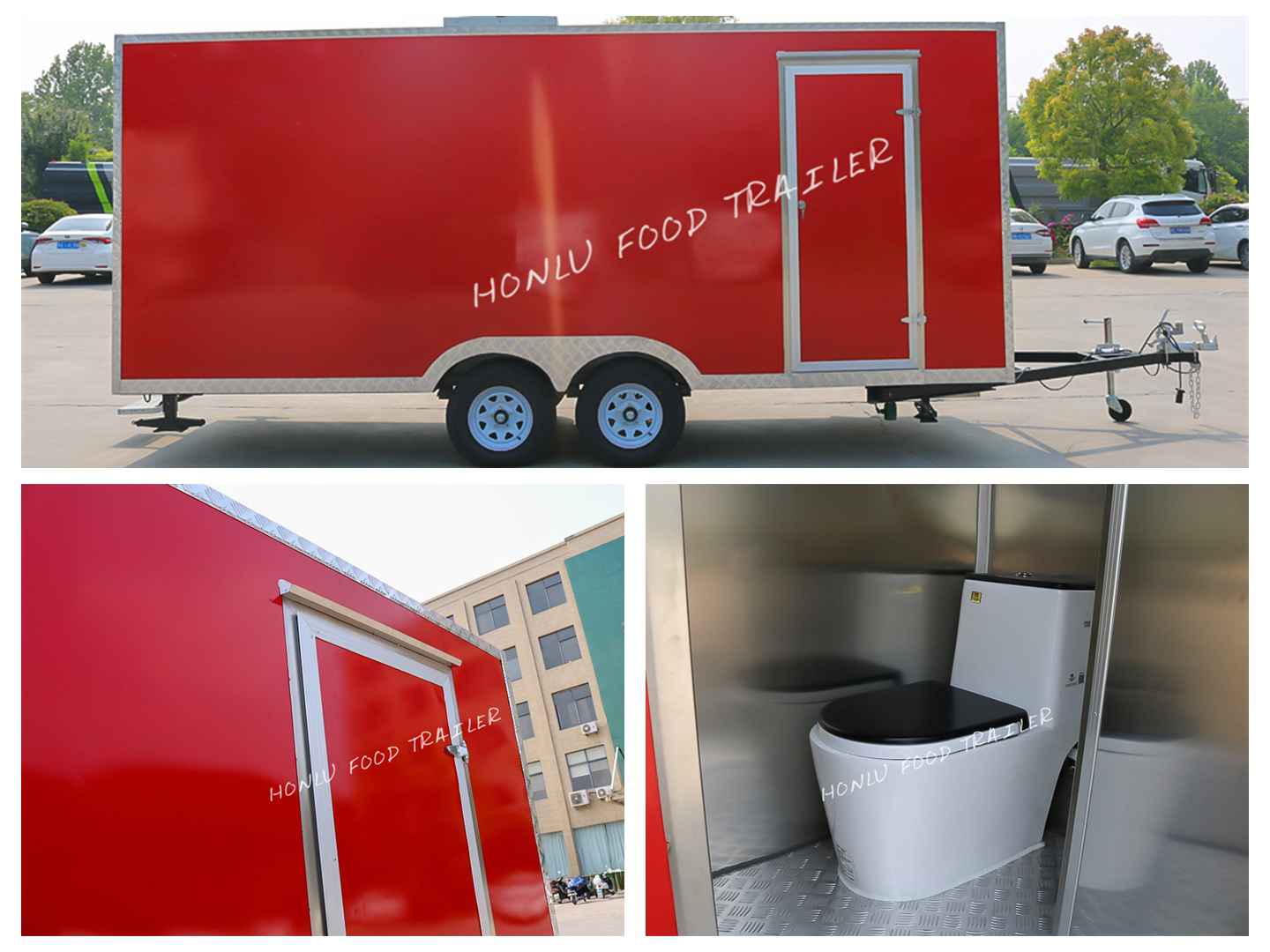 It is the preferred model for starting fast food businesses, shopping mall bulk purchase orders, street fast food unified management, and family picnics. It also can be applied for selling anything from hot dogs, retail operations, flower operations, sandwiches, coffee, ice cream, etc. We have CE certified to help you to start a mobile business.
Main Features of the square food trailer
Fashionable appearance can be customized;
Stainless steel trailer body& internal structure, good heat resistance, wear resistance, corrosion resistance;
Modern and advanced accessories equipped in the mobile food trailer;
It is shock and difficult to corrosion, heat resistance and strength is high, high color fastness, no deformation, waterproof, and long service life;
We are pleased to modify it according to your requirement.
Free 2D/3D floor plan drawing
After confirming the dimensions of the food trailer and the internal kitchen equipment, we can provide you with 3D drawings for free. This will give you a clearer idea of your design and your food cart. When confirming the location of kitchen equipment, we can clearly communicate with you through the floor plan. We can also provide you with original documents to facilitate your design and make adjustments.