This customer from Australia customized two different models of galvanized food trailers, Including 8 meters and 5.7 meters. Both food trailers come in the same color scheme, the same material and side window design. The client planned to anchor the eight-meter food trailer in one place, and another small food trailer for some scattered sales nearby.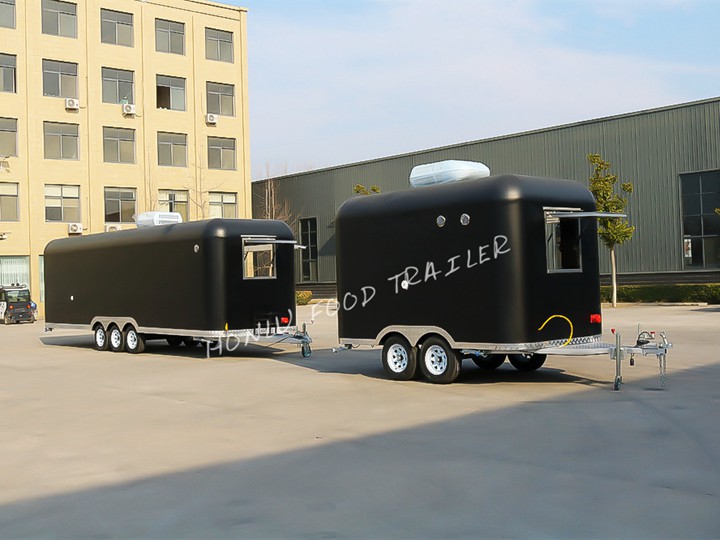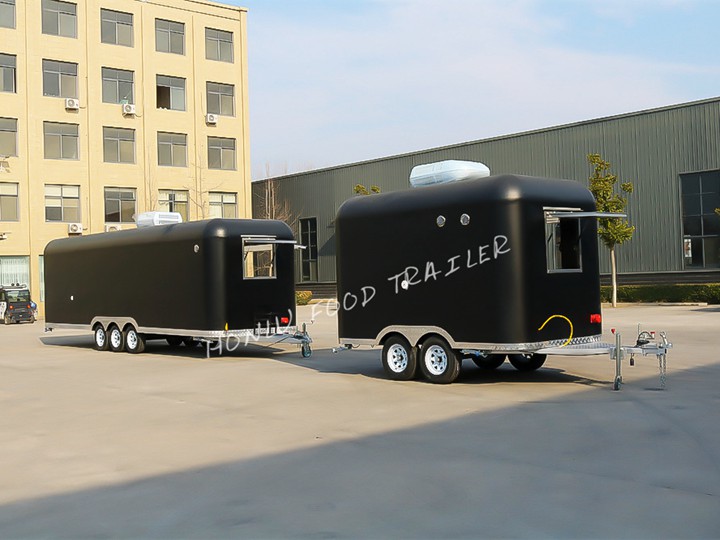 Due to the eight-meter-long body, we customized two oversized service windows for our customers and equipped the top with a high-power exhaust fan.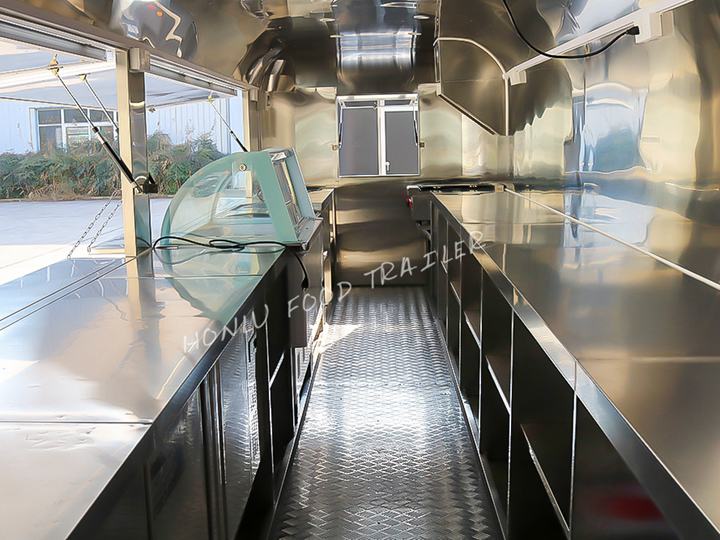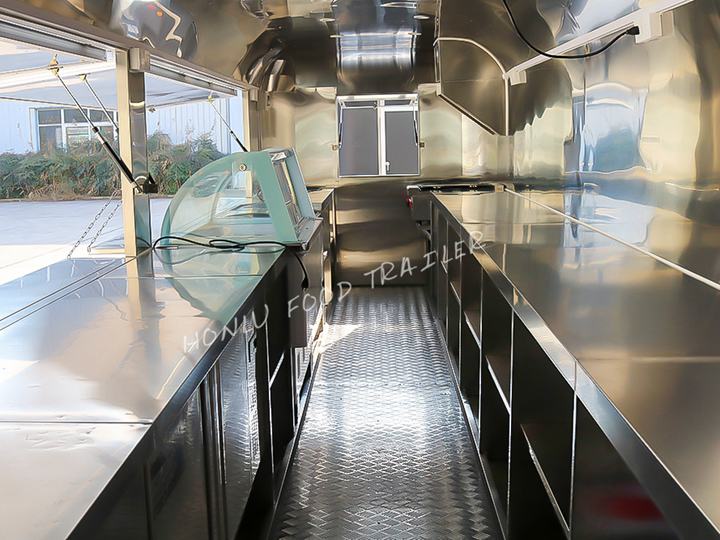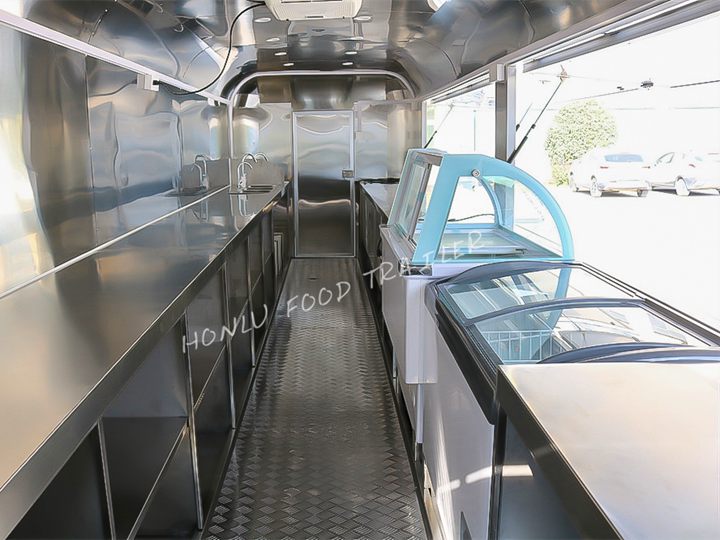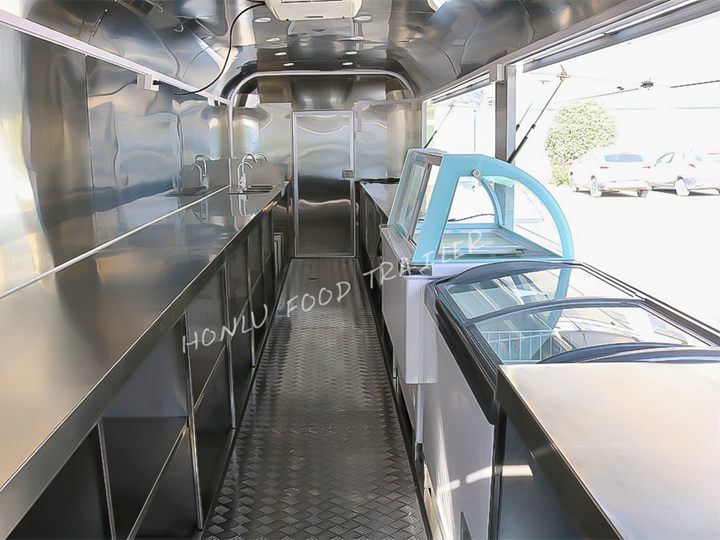 The workbench and inner wall inside the trailer body are all made of food-grade stainless steel. And according to customer needs, it is equipped with freezers, food insulation display cabinets, customized four sinks, gas stoves, range hoods, and other equipment. We would like to purchase other types of equipment based on customers' needs.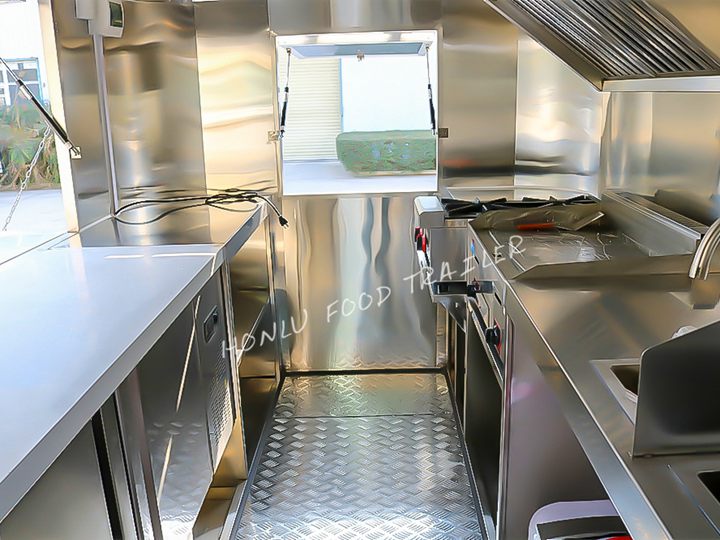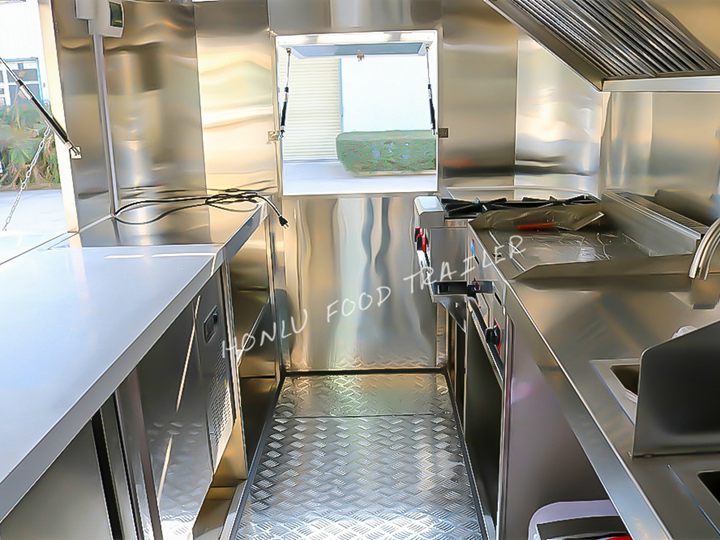 This 5.7m food trailer also equipped the top with a high-power exhaust fan, and a small window is also added at the front of the trailer.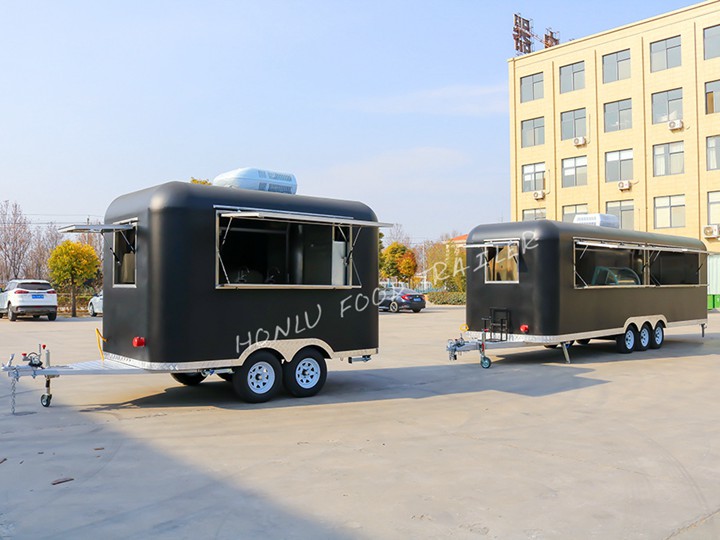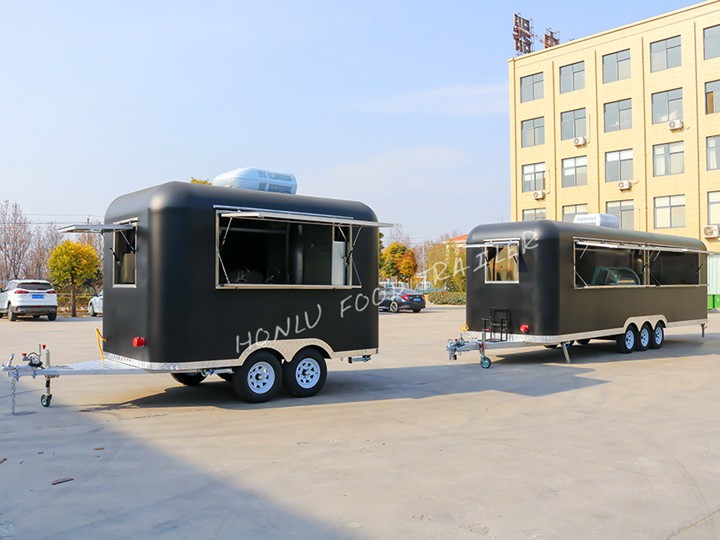 The color of the whole vehicle is black, and our customers want to add some lanterns, billboards, and other ornaments around, so we also add hooks to some parts for customers to facilitate their use. We also use the rainproof design on windows and doors, all these small designs are for customers to have a better experience.