These are four small arc food carts customized by our customers from Australia. This customer once purchased a custom square food trailer from us. He was very satisfied with our service and the quality of our products. In order to expand his business in the local market, he decided to buy four more small arc-style food carts to expand the business scope.
The structure of the arc food carts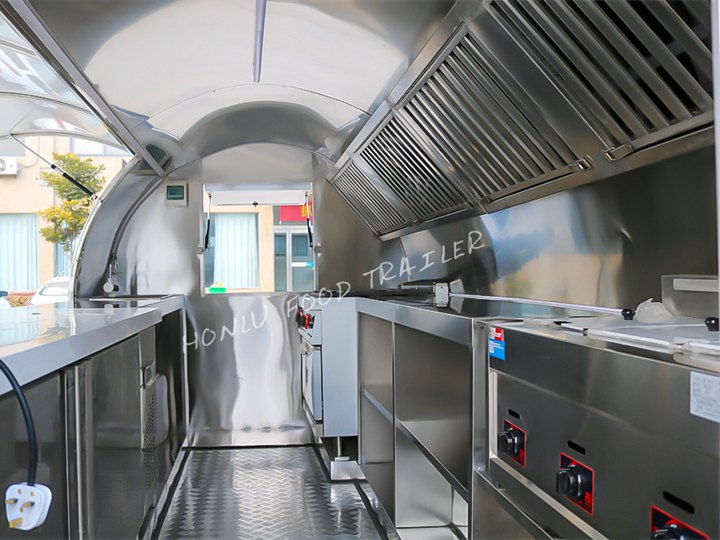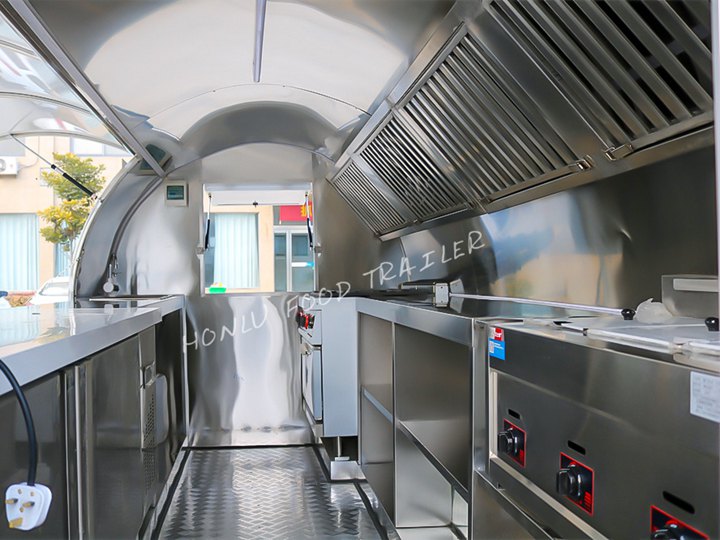 The whole body and work surface of the trailer is made of 201 stainless steel, and all parts that can come into direct contact with food are made of 304 food-grade stainless steel. These four food carts are of the same style, including the accessories inside.
According to customer needs, we opened a small square window in the front part of the trailer, while the main service window adopts a lift-up window and is equipped with a simple external countertop. Above the main service window, there is a retractable canopy, which can play the role of sunshade and rainproof.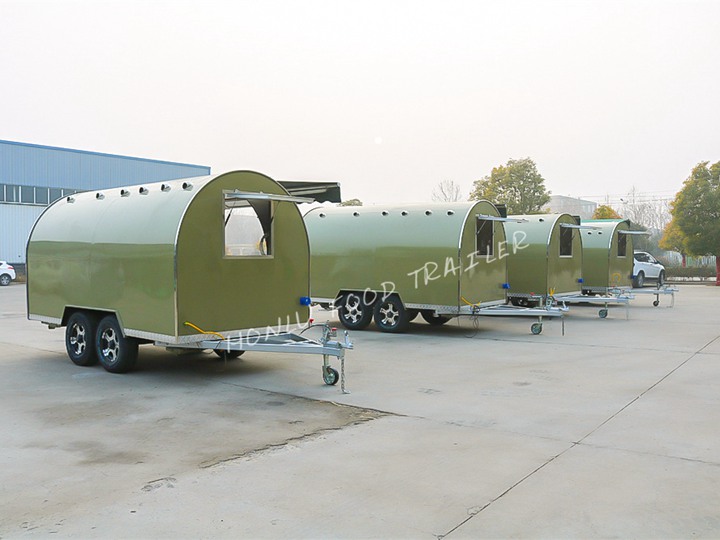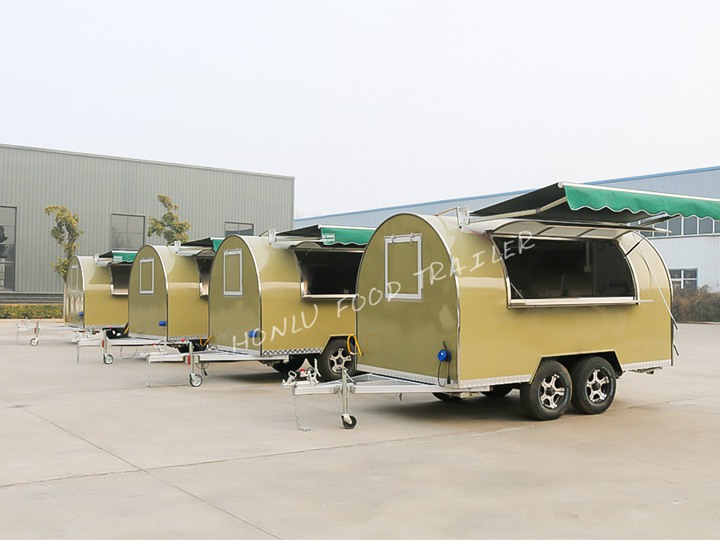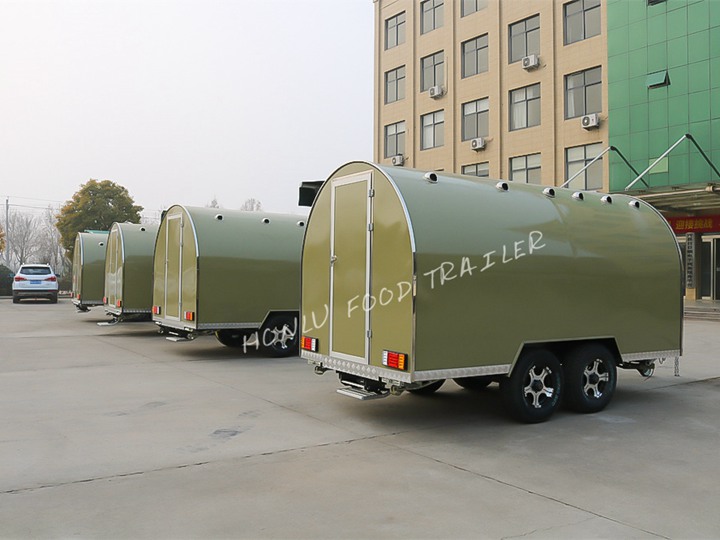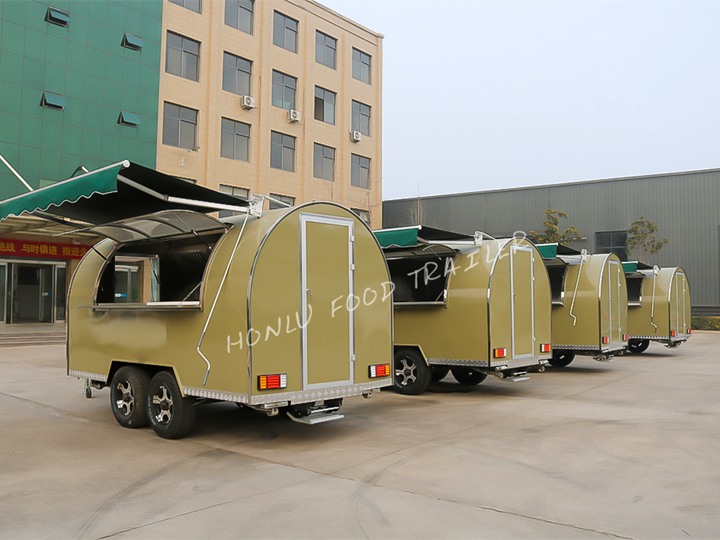 The style, size, color of the trailer can be customized according to your requirements, welcome to contact us to customize your own food trailer.
In order to meet the different needs of customers in different countries, many parts of the trailer will be adjusted accordingly. Including external power plug, trailer tail light connection jack, trailer chassis, gas pipeline, fire protection system, number of water sinks, braking method (oil brake or electric brake), certificate of ancillary equipment, etc. We will conduct in-depth communication with customers to ensure that customers can quickly and confidently start their own business after receiving the goods.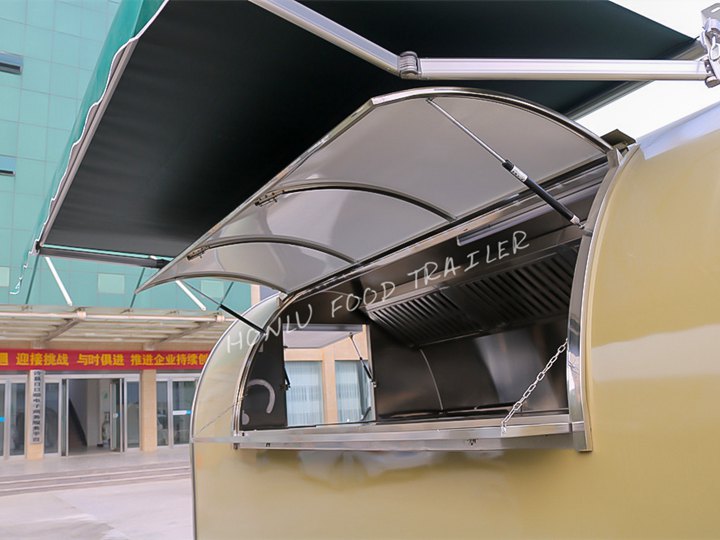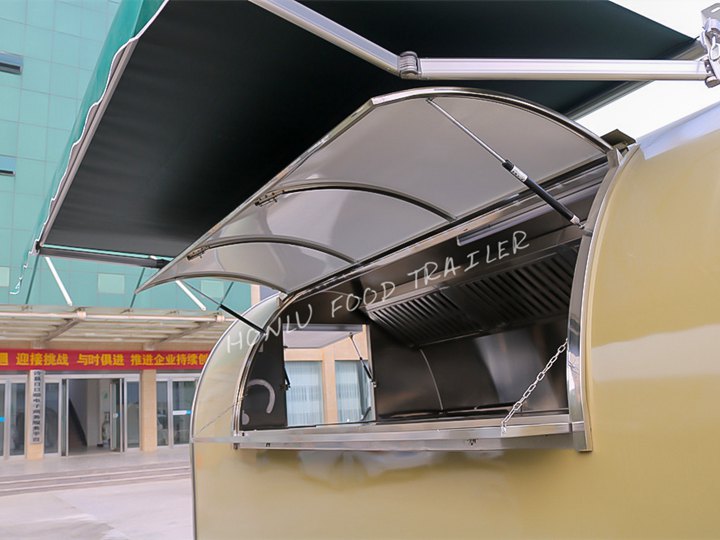 Main Features of the food trailer
Fashionable appearance can be customized;
Stainless steel trailer body& internal structure, good heat resistance, wear resistance, corrosion resistance;
Modern and advanced accessories equipped in the mobile food trailer;
Lightweight and convenient to transport;
We are pleased to modify it according to your requirement.
Free 2D/3D floor plan drawing
After confirming the dimensions of the food trailer and the internal kitchen equipment, we can provide you with 3D drawings for free. This will give you a clearer idea of your design and your food cart. When confirming the location of kitchen equipment, we can clearly communicate with you through the floor plan. We can also provide you with original documents to facilitate your design and make adjustments.