The coffee trailer is a new type of food trailer independently designed and developed by our factory. Since it was put on the shelves, it has received wide acclaim from our customers. The double-layer structure, large space, stylish appearance, and customizability all make the coffee trailer the most popular model for customers.
Customer from New Zealand
The four coffee trailers were ordered by a customer from New Zealand. He run a local coffee shop with his partner, but due to the location of the coffee shop, they could not attract too many customers. At a business event, they saw someone running a food trailer near the event venue to sell snacks like coffee, burgers, fries, and more. This inspired them to start looking online for a suitable coffee trailer. Finally, during a live broadcast, he saw the coffee trailer in our factory, and after communicating with our sales manager, he finally placed an order for four coffee trailers.
These four coffee trailers are all standard configurations of our factory because the customers want to purchase corresponding equipment locally according to different regions. The client said he wanted one of the coffee trailers around the store to attract customers, so there was no need to do too much equipment. Standard configurations of the coffee trailers include a reception desk, two work surfaces, double sinks and buckets, overhead spotlights on the first floor, and ambient lighting on the second floor.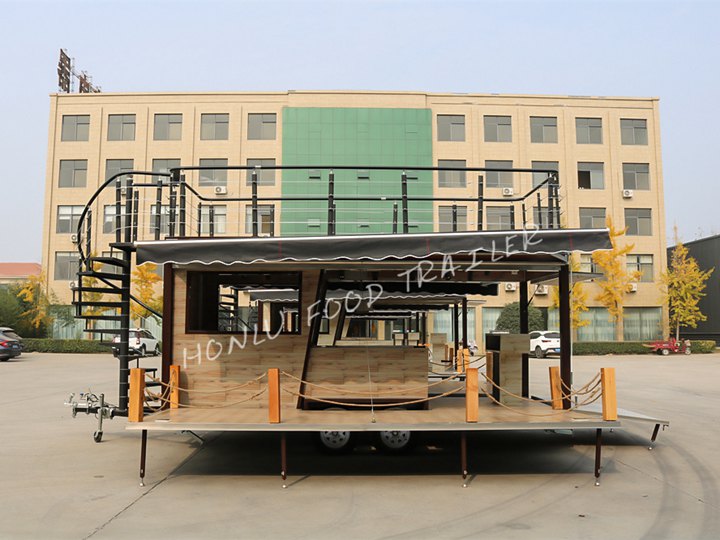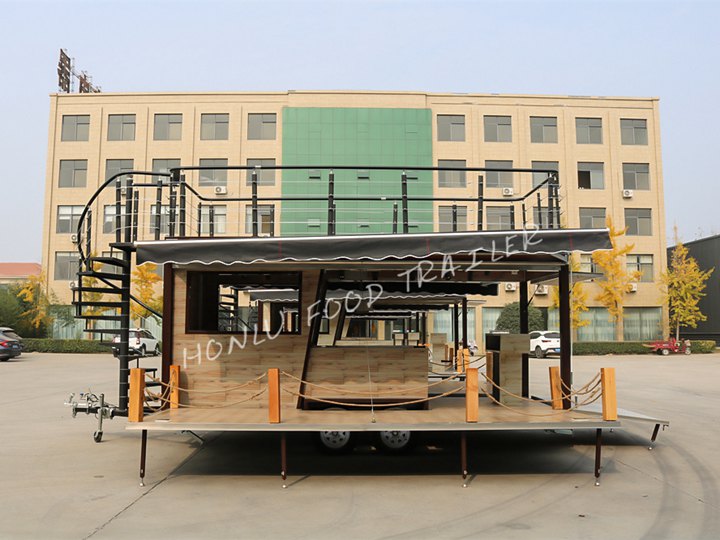 Video display of the four coffee trailers
In order to meet the different needs of customers in different countries, many parts of the trailer will be adjusted accordingly. Including external power plug, trailer tail light connection jack, trailer chassis, gas pipeline, fire protection system, number of water sinks, braking method (oil brake or electric brake), certificate of ancillary equipment, etc. We will conduct in-depth communication with customers to ensure that customers can quickly and confidently start their own business after receiving the goods.