Fast food is very common in our daily life, have you ever thought of opening a fast-food business? Nowadays, you can see more and more food trailers on the streets. If you have plans to start a mobile food business, You need to add some necessary accessories to the food trailer, next I will list some of the most popular appliances in the food trailer.
Different equipments required for food trailers
Owning a food trailer, these items are essential to producing your product and keeping your food trailer running efficiently.  You can find all these equipment on this page: "ancillary-equipments"
Cooking Equipment: Grill, Stove, Deep Fryer, Microwave, Toaster, etc.
Heating and Holding Equipment: Countertop Food Warmers, Stock Pots, Frying Dump Stations.
Food Prep Equipment: Workbenches, knife cutting boards, pans, food processors, etc.
Serving Equipment: Take-out containers, cups, napkins, disposable cutlery, food trays, etc.
Refrigeration equipment: preparation table, under-counter refrigeration, countertop glass door refrigeration.
Cleaning equipment: sinks, wet pads, sponges, sanitizing chemicals, trash cans, brooms and mops.
Some necessary accessories for food trailers
1. First of all, a must-have on the food trailer is the stainless steel workbench, which can help you handle food very well. Stainless steel can make your customers feel more at ease with your food.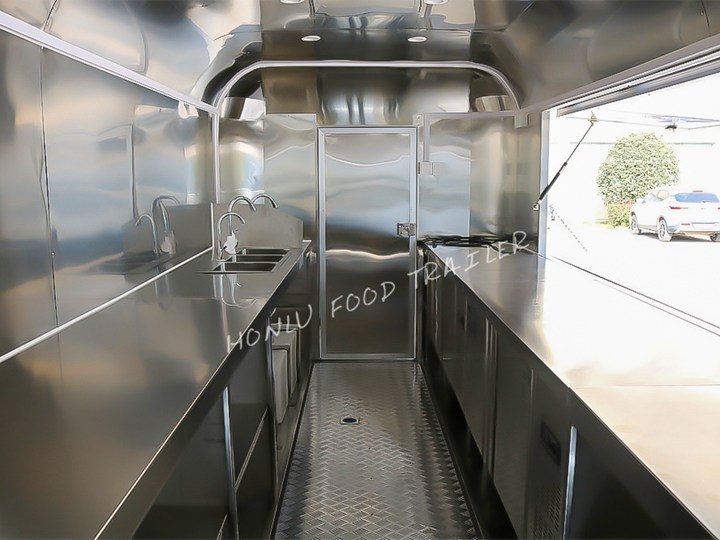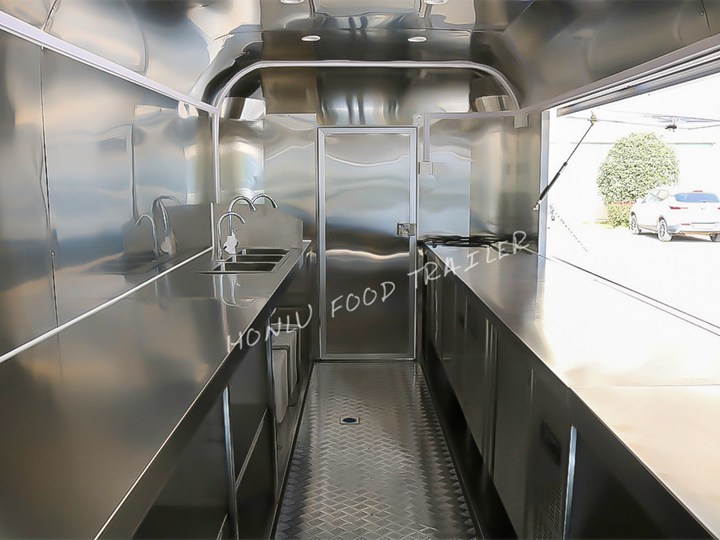 2. Of course you also need sinks and buckets to help you do some cleaning work.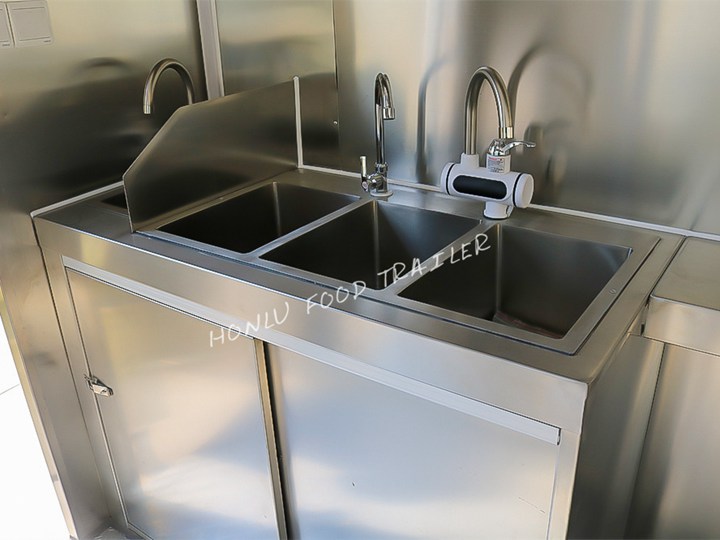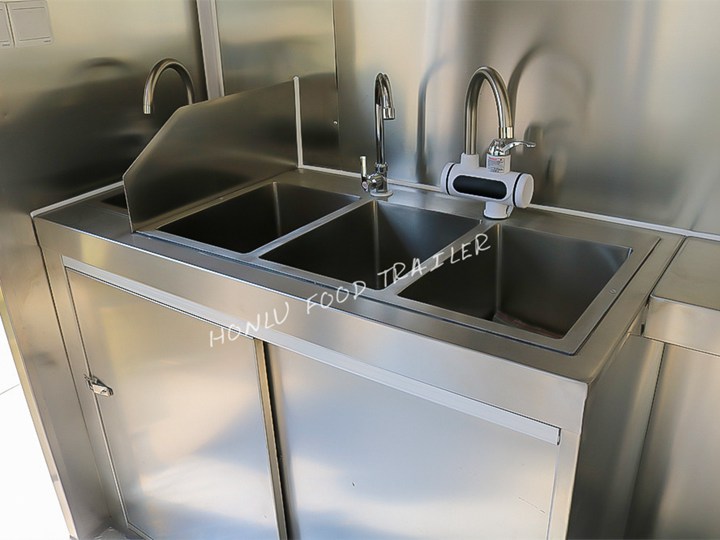 3. A range hood is a must, regardless of whether it is powered by electricity or natural gas. It can greatly reduce the damage to the human body caused by lampblack and protect the internal environment of the food trailer well.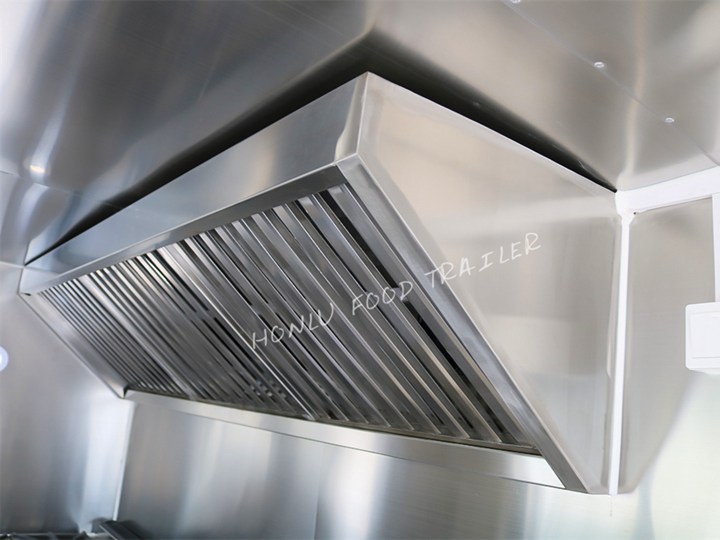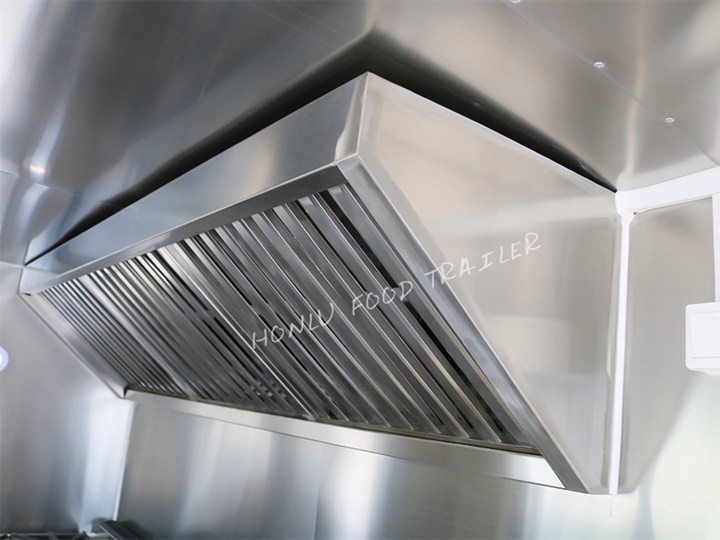 4. Refrigerator or fresh-keeping cabinet can keep your food flavor well.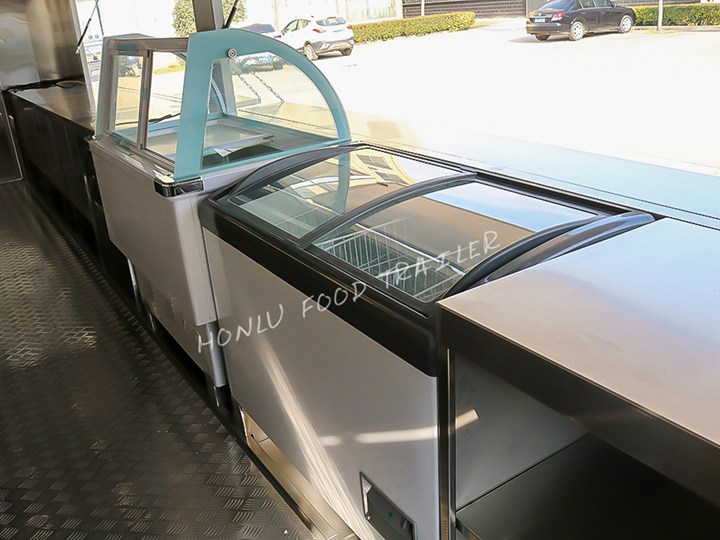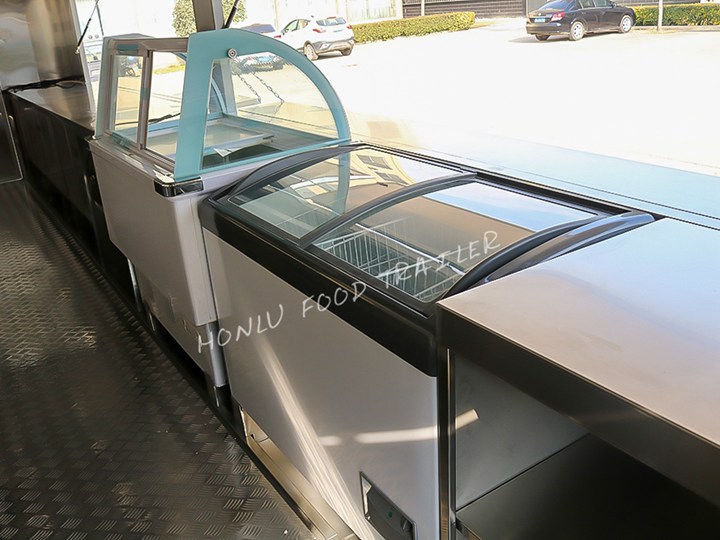 5. Depending on the type of food you sell, you will also need different equipment, including coffee machines, ice machines, pizza ovens, juice machines, etc. Customize different equipment according to different requirements, welcome to contact us to customize your own food trailer.