No matter what kind of business you start, you will face the challenges posed by this industry. If you have been exposed to the food industry before, I mean the entire industry operation system, then you may be more comfortable with it.
1. Learn how a food trailer business works
As a food trailer owner, you need to have a clear understanding of how the entire industry works like what regulations your trailer needs to meet and how to get a trailer license.
To make sure everything runs smoothly, you need to learn about everything from purchasing, inventory, sales, employee management, finding suitable activities, identifying the location, food preparation, marketing, customer management, and more.
As a food trailer owner, all of these trivial and important things require your own in-depth understanding. So much work is a big challenge for a lot of people, but after gaining a solid understanding of these things, a big part of the job is just making sure they're running properly.
2. Investment of time and effort
For the mobile kitchen business, the operator has no vacation, actually, the best time period to expand your business is during the holidays or weekends. If you want to acquire more customers, then you need to sacrifice a large part of your time and invest a lot of energy. It means that you may need to reduce your free or even sleep time to grow your business. And as well as to invest some of your energy in something you're not good at or even experienced, such as how to market your products online, how to set up a more reasonable menu, etc.
Being a food trailer owner is more than just making food and selling it, you need to pay more than you think.
3. Never know what will happen tomorrow
When you start a business, there are a lot of things you have no control over. You never know if your next event will be profitable, all kinds of issues will arise during the sale, and how local policies will change.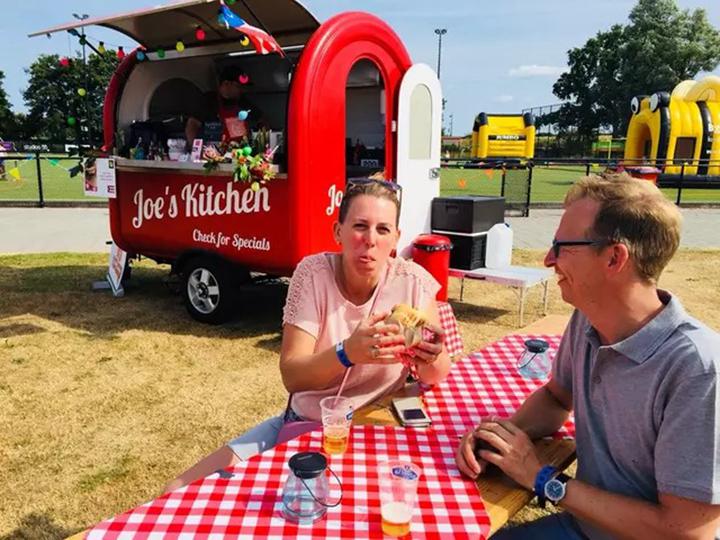 Many food trailer owners have responded that maybe they made a profit for the past month while attending an event, and then didn't have many sales for a long time. You never know what will happen tomorrow, but the uncertainty of the unknown is also an opportunity for many people.
Put your heart and soul into your business, pick the right event, a rich and varied menu, reasonable pricing, good marketing, great food, good word of mouth, keep learning and growing along the way, each doing this everyone will be successful.